NEWSLETTER 10/06/2022
MESSAGE FROM MRS COLLINS
The Learning Partners Academy Trust have produced a short film that tells you more about the Trust and our schools.  Please see below and see if you can spot Sandfield!
Sporting Events for this Term:
Monday 13th June – District Sports Practise 1:30pm-2:45pm Guildford Cricket Ground
Tuesday 14th June – District Sports Practise 1:30pm-2:45pm Guildford Cricket Ground
Thursday 16th June – District Sports Practise 1:30pm-2:45pm Stoke Park Track
District Sports – Wednesday 22nd June at The Spectrum from 1:30pm to 4:30pm
Have a great weekend!
All best wishes,
Mrs Collins and the Sandfield staff team
SANDFIELD JUBILEE DAY!
Sandfield all came together to celebrate the Queen's Platinum Jubilee on Monday 6th June.  Everyone came dressed in red, white and blue ready to enjoy a very special day.   We commenced with a special Jubilee assembly to set the scene and share facts all about Queen Elizabeth II, our longest-serving monarch.   During the day, the children completed arts and crafts activities based on the Jubilee, as well as learning many fascinating facts.
At lunchtime we had our own Sandfield street party picnic.  It was wonderful to have the whole school community together.  We were very lucky as we were joined by members of the Sandfield Royal Family (the governors); Queen Paula of Chilworth, the Duchess of Charlotteville,  Princess Chloe of Merrow and the Duchess of Stokefields.  The Queen even bought her corgi with her, who sat perfectly behaved on the top table during lunch.  I think you will agree that they looked marvellous.
The children then entertained the Royal family by performing songs from all the 7 decades that she has reigned.  We concluded with three cheers for the Queen as the rain began to pour down.   A truly British occasion.
All the children received special Jubilee books to mark the celebration.  Something to keep and remember this momentous day.
SPORTS DAY!
On Friday we held our Sandfield Sports Day at the Guildford cricket ground.  This year we were joined by Sandfield families, who were able to enjoy the festival of sport and cheer the children on as they completed their races.   The children took part in a variety of different activities, ranging from races on the 200m track, relays, obstacle, skipping, football dribble, throwing, jumping and of course the egg and spoon.  The finale was the 5 and 6 relay races.  Well done to all the children for their great effort and participation in all the events.  Congratulations to Yellow Team who were our winners today!
Many thanks to all the families that came and supported their children and stayed to enjoy the Sandfield picnic and helped walk the children back to school.  Also a big thank you to Mrs Holloway for organising the whole day and enjoy the photos!
ATTENDANCE THIS WEEK
The school target for the year set by the Surrey County Council Inclusion Team is 93.4%. 
This week the whole school achieved 96.7%.
MESSAGE FROM THE MFL LEAD
REMINDER! Mrs Mason, Nidhl Shrivastava and Lucy Lidstrom would like to welcome our families who speak English as an Additional Language to a
Coffee Morning on Friday 17th June from 08:45am
This will be an opportunity to meet staff and other members of our school community, to talk about how we can best support our families who speak English as an additional language, moving forward.
If you would like to attend this informal meeting, please click here>> and reply to the invitation no later than Monday 13th June.
Thank you!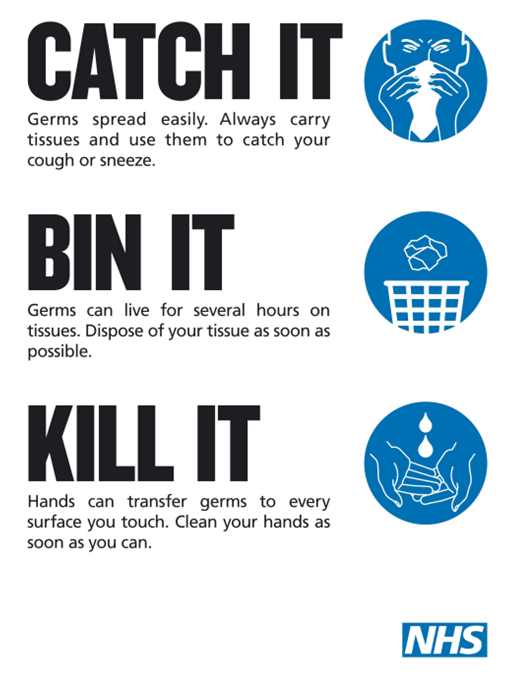 August

2022

Mon
Tue
Wed
Thu
Fri
Sat
Sun

1

Summer Holidays - School is Closed to all Pupils

Sports4Kids - Holiday Club

• •

2

Summer Holidays - School is Closed to all Pupils

Sports4Kids - Holiday Club

• •

3

Summer Holidays - School is Closed to all Pupils

Sports4Kids - Holiday Club

• •

4

Summer Holidays - School is Closed to all Pupils

Sports4Kids - Holiday Club

• •

5

Summer Holidays - School is Closed to all Pupils

Sports4Kids - Holiday Club

• •

6

Summer Holidays - School is Closed to all Pupils

•

7

Summer Holidays - School is Closed to all Pupils

•

8

Summer Holidays - School is Closed to all Pupils

Sports4Kids - Holiday Club

• •

9

Summer Holidays - School is Closed to all Pupils

Sports4Kids - Holiday Club

• •

10

Summer Holidays - School is Closed to all Pupils

Sports4Kids - Holiday Club

• •

11

Summer Holidays - School is Closed to all Pupils

Sports4Kids - Holiday Club

• •

12

Summer Holidays - School is Closed to all Pupils

Sports4Kids - Holiday Club

• •

13

Summer Holidays - School is Closed to all Pupils

•

14

Summer Holidays - School is Closed to all Pupils

•

15

Summer Holidays - School is Closed to all Pupils

Sports4Kids - Holiday Club

• •

16

Summer Holidays - School is Closed to all Pupils

Sports4Kids - Holiday Club

• •

17

Summer Holidays - School is Closed to all Pupils

Sports4Kids - Holiday Club

• •

18

Summer Holidays - School is Closed to all Pupils

Sports4Kids - Holiday Club

• •

19

Summer Holidays - School is Closed to all Pupils

Sports4Kids - Holiday Club

• •

20

Summer Holidays - School is Closed to all Pupils

•

21

Summer Holidays - School is Closed to all Pupils

•

22

Summer Holidays - School is Closed to all Pupils

Sports4Kids - Holiday Club

• •

23

Summer Holidays - School is Closed to all Pupils

Sports4Kids - Holiday Club

• •

24

Summer Holidays - School is Closed to all Pupils

Sports4Kids - Holiday Club

• •

25

Summer Holidays - School is Closed to all Pupils

Sports4Kids - Holiday Club

• •

26

Summer Holidays - School is Closed to all Pupils

Sports4Kids - Holiday Club

• •

27

Summer Holidays - School is Closed to all Pupils

•

28

Summer Holidays - School is Closed to all Pupils

•

29

Summer Holidays - School is Closed to all Pupils

•

30

Summer Holidays - School is Closed to all Pupils

•

31

Summer Holidays - School is Closed to all Pupils

•