NEWSLETTER 13/05/2022
MESSAGE FROM MRS COLLINS
Wheels Day at Sandfield!
As part of our health and wellbeing plan at Sandfield, we are having our first "Wheels Day"  on Friday 20th May!
We are encouraging as many pupils as possible to cycle or scoot into school. This will not only help keep everyone fit, but also support the idea of trying to reduce pollution.
Drop-off: Although pupils, parents and carers can cycle from their own homes, there will also be an organised 'group' route, which will be a fun, safe way to get to school with friends. The proposed route will be down Stoke Fields (a pedestrianised road, only residents' cars are used), with class groups convening behind the Prince Albert Pub, leaving in groups (to reduce congestion at road crossings, road 'hogging' and bike storage when arriving at school).  We proposed a staggered leaving time, starting at 8.20am for Years R, 1 and 2, 8.27am for Year 3 & Year 4 and finally Years 5 and 6 leaving at 8.34am.  Each group will travel down Stoke Fields, past the pub and then on to the traffic lights road crossing opposite Waitrose.  Once across, the group will turn left carefully going along the path to the York Road/ Stoke Road traffic lights and then right, to the school car park gates.
Upon arriving at school, the pupils will be directed to a nominated area to park the bike/ scooter.  Parents will be able to park their bikes in the car park (as directed) and join us in the 'Community Café in the Learning Lab, so families can catch up with one another and enjoy a cup of coffee!  It has been a long time since we have been able to host community events and the pandemic has shown us how important it is that we connect with one another.
Pick-up: Parents and Carers need to arrive slightly earlier than normal and bring their bikes into the playground to meet their children.  There will not be any marshalled cycle routes for the return journey.  Parents, carers and pupils will be encouraged NOT to leave in a large group and to take the safest route home.
A huge thank you to Paul Cartwright for organising this event, his enthusiasm and drive is greatly appreciated.
Hopefully, this will be the start of similar future Wheels Days at Sandfield!
CELEBRATION ASSEMBLY
Children in Celebration Assembly this week were:
Year R: Yasmin and Jonathan
Year 1: David and Stefan
Year 2: Mila and Eva
Year 3: Arlo and Kasey
Year 4: Sebastian and Amber
Year 5: Senuthi and Jayden
Year 6: Each and every pupil in Year 6!
ATTENDANCE THIS WEEK
The school target for the year set by the Surrey County Council Inclusion Team is 93.4%. 
This week the whole school achieved 96.4%.
NEWS FROM THE PTA
Summer Social Event – SANDFEST 2022! Saturday 25th June 2022 – from 3:00pm until 7:00pm
This year's summer fair will be taking on a slightly different feel this year and we are bringing back SANDFEST!  We will still have the tombolas, jolly jars, children's activities run by our wonderful Year 6, face painting, bbq, international food, pizza and lots of different refreshments, all based around an afternoon of music from live, local bands.
Jolly jars can be brought into the Learning Lab w/c 20th June until Thursday 23rd June and wine and chocolates for the Adult Tombola will need to be brought in on Friday 24th June, which will be a Mufti Day!  Bring your chairs, rugs, blankets, pillows etc!
Tickets will be available to buy in advance from the PTA, so watch this space!
Family Tickets will be £5.00 for up to 10 people
Individual Tickets £1.00 per adult
Children up to 16 free!
If you can help set up before, run a stint on a stall, and most importantly help clear up after, please let your Parent Rep know as soon as possible.
Many thanks to you all.
GENERAL NEWS
Summer Reading Challenge
We are encouraging everyone to join in the Summer Reading Challenge again this year!  For lots more information, please click here>>
MESSAGE FROM THE SPORTS LEAD
If your child is selected to represent Sandfield at any event, please complete the consent forms asap to help us plan the event in time.  Thank you to all the parents for your support – we can't do it without you!
Many thanks,
Coach Raven
| Confirmed Sports Events | Date |
| --- | --- |
| Netball Tournament against Guildford Grove at Sandfield | Date – tbc |
| District Sports Training at Stoke Park | Thursday 9th June 2022 1:30pm-2:45pm |
| Whole School Sports Day at Guildford Cricket Ground | Friday 10th June 2022 |
| KS2 District Sports Competition | Wednesday 22nd June 2022 |
| Year 5 & 6 Girls Tag Rugby Festival at Stoke Park | Thursday 30th June 2022 |
MESSAGE FROM THE INCLUSION TEAM
Community News and Courses and Workshops for Parents
There are lots of courses and workshops on offer to all parents, carers and families this term.  To see what is on offer and for information on what's happening in our Community, please
click here>>
Surrey Education Services also have lots of free children's activities available, for more information,
please click here>>
To support Mental Health Awareness Week, the NSPCC have lots of resources and support available,
please click here>>
MESSAGE FROM THE SCHOOL OFFICE
On Monday 6th June 2022 we will be celebrating the Queens' Jubilee by having a picnic in the Sandfield playground.
You will have the choice of ordering from Aspens – either a sandwich or a baguette and will also receive a celebratory cupcake.
Please ensure your orders are made before 1st June 2022. Anyone not ordering a lunch may bring a packed lunch from home.
Further information to follow in next week's newsletter.
NEWS FROM THE CLASSROOMS
Reception Class
This week reception have been busy learning all about The Hungry Caterpillar, they have made their own bottle top caterpillar. They have also been practicing their number sequencing by putting all the pieces of their caterpillar in the correct order.
We have also been investigating in our growing and minibeasts area using magnifying glasses and gardening tools. They have also been keeping an eye on their beans that are growing!
As the weather is getting warmer please make sure your child brings in a labelled bottle with water in every day.
Year 1 and Year 2
This week, Key Stage 1 have explored the different vegetables that grow in Mr McGregor's vegetable patch. They were able to touch and smell cucumbers, radishes, cabbages, asparagus, French beans, parsnips, carrots and flat leaf parsley. The children then used adjectives and expanded noun phrases to describe each vegetable. We were so impressed with every child's writing.
Later on in the week, the children designed their own vegetable patch, including some of the key features from the story, including a scarecrow wearing Peter Rabbit's coat as well as watering cans and wheelbarrows. They then used these plans to then write a setting description about the newly designed vegetable patch for Mr McGregor using capital letters and full stops.
Year 3 & Year 4
It's all about writing this week in Year 3 and 4!
The children finished editing and improving their explanation posters about the River Nile. They discovered how important the river was for the development of Ancient Egypt and how it is still a major influence on life nowadays.
Great non-fiction writing and presentation.
We are using a beautiful picture book 'Egyptian Cinderella' as the writing stimulus for our story unit. Having read the story and explored how the characters felt at different times in the story, the children are now working on using exciting verbs and adverbs to describe action.
Some amazing vocabulary – summoned his chariot, scaling sheer faces of the cliffs, rowing furiously along the river, plodding steadily through the desert – was used so effectively to describe the Pharaoh's journey to find the owner of the rose-red slipper.
We are now planning our own version of the story – watch this space!
Year 5 and Year 6
In Year 5, we are loving our new History unit – Crime and Punishment. So far, we have been fascinated with the brutal punishment system during the Roman times. The Romans designed their punishments to discourage potential criminals; we have discussed whether we think the system was fair and concluded it certainly wasn't!
Please ask your child you share their favourite facts with you…
Year 6 have done it!!!  SATs 2022 are done.  Well done to all the children for their excellent attitude to learning this week.  Everybody stayed calm under the pressure and nobody missed out on the breakfast club we ran.  Special thanks to all the adults who helped in any way throughout the week; the children were very happy to see parents, family friends and teachers who came down to say good luck!  Now……… only an after-SATs party, a little production, residential, leavers assembly, kayaking and then the end of term!  Well done guys!!!!!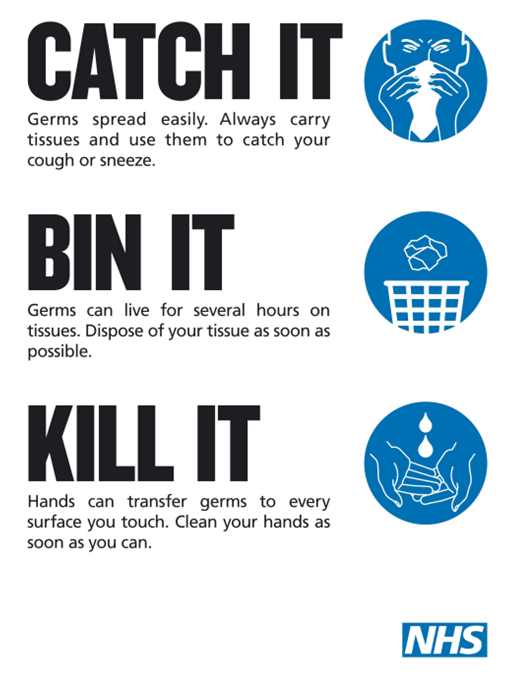 August

2022

Mon
Tue
Wed
Thu
Fri
Sat
Sun

1

Summer Holidays - School is Closed to all Pupils

Sports4Kids - Holiday Club

• •

2

Summer Holidays - School is Closed to all Pupils

Sports4Kids - Holiday Club

• •

3

Summer Holidays - School is Closed to all Pupils

Sports4Kids - Holiday Club

• •

4

Summer Holidays - School is Closed to all Pupils

Sports4Kids - Holiday Club

• •

5

Summer Holidays - School is Closed to all Pupils

Sports4Kids - Holiday Club

• •

6

Summer Holidays - School is Closed to all Pupils

•

7

Summer Holidays - School is Closed to all Pupils

•

8

Summer Holidays - School is Closed to all Pupils

Sports4Kids - Holiday Club

• •

9

Summer Holidays - School is Closed to all Pupils

Sports4Kids - Holiday Club

• •

10

Summer Holidays - School is Closed to all Pupils

Sports4Kids - Holiday Club

• •

11

Summer Holidays - School is Closed to all Pupils

Sports4Kids - Holiday Club

• •

12

Summer Holidays - School is Closed to all Pupils

Sports4Kids - Holiday Club

• •

13

Summer Holidays - School is Closed to all Pupils

•

14

Summer Holidays - School is Closed to all Pupils

•

15

Summer Holidays - School is Closed to all Pupils

Sports4Kids - Holiday Club

• •

16

Summer Holidays - School is Closed to all Pupils

Sports4Kids - Holiday Club

• •

17

Summer Holidays - School is Closed to all Pupils

Sports4Kids - Holiday Club

• •

18

Summer Holidays - School is Closed to all Pupils

Sports4Kids - Holiday Club

• •

19

Summer Holidays - School is Closed to all Pupils

Sports4Kids - Holiday Club

• •

20

Summer Holidays - School is Closed to all Pupils

•

21

Summer Holidays - School is Closed to all Pupils

•

22

Summer Holidays - School is Closed to all Pupils

Sports4Kids - Holiday Club

• •

23

Summer Holidays - School is Closed to all Pupils

Sports4Kids - Holiday Club

• •

24

Summer Holidays - School is Closed to all Pupils

Sports4Kids - Holiday Club

• •

25

Summer Holidays - School is Closed to all Pupils

Sports4Kids - Holiday Club

• •

26

Summer Holidays - School is Closed to all Pupils

Sports4Kids - Holiday Club

• •

27

Summer Holidays - School is Closed to all Pupils

•

28

Summer Holidays - School is Closed to all Pupils

•

29

Summer Holidays - School is Closed to all Pupils

•

30

Summer Holidays - School is Closed to all Pupils

•

31

Summer Holidays - School is Closed to all Pupils

•