NEWSLETTER 20/05/2022
MESSAGE FROM MRS COLLINS
Wheels Day
 Well done to all those children who travelled into school today either on their bike or scooter.  It was great to see Sandfield children cycling on mass down Stoke Fields.  The children really enjoyed it and there was a great buzz as they entered school. Thank you to all the parents who visited our pop up café, catching up and connecting with one another again, even in the pouring rain!
A big thank you to all those parents who got involved and supported this morning; either acting as bike marshals on the cycle route into school or helping out in the café.  Also a huge thank you to Paul Cartwright for masterminding the whole idea.  Paul is very keen to run future sustainiable projects at Sandfield that all our children can get involved in.  A big shout out to Ben from Carbon Zero, for joining in with our Wheels day and leading our Friday celebration assembly.
Monday 6th June – Sandfield's Jubilee Celebration
Sandfield will be hosting a special Platinum Jubilee Day celebration on Monday 6th June.  On that day, please can all pupils wear something red, white and blue
.  Each phase group will offer a range of classroom activities linked to the Jubilee.  There will also be a whole school street party picnic on the playground and we welcome some very special visitors.  On that day children will need to bring in a packed lunch, or this can be ordered from Aspens. After the picnic, phase groups will be performing different songs from each decade of Queen Elizabeth's reign.
 Half Term Dates
Friday 27th May – INSET day  school closed
Monday 30th May – Friday 3rd June Half term
Monday 6th June – School Open – Sandfield Jubilee Day Celebrations
 All best wishes
Mrs Collins and the Sandfield staff team
WHEELS DAY AT SANDFIELD!
We are now in discussions about a living wall around the school, watch out for further exciting news!
What an amazing success our first Wheels Day was today! Fingers crossed for many different sustainable projects in the future!
CELEBRATION ASSEMBLY
Children in Celebration Assembly this week were:
Year R: Lockart and Jeremy
Year 1: Holly and Cumi
Year 2: Teddy and Harrison
Year 3: Samuel and Jasper
Year 4: Jess and James
Year 5: Olivia and Will
Year 6: Harry, Noah and Jessica
ATTENDANCE THIS WEEK
The school target for the year set by the Surrey County Council Inclusion Team is 93.4%. 
This week the whole school achieved 95.3%.
Statutory Attendance Update
Please can we remind parents that the school must be notified by 9.15am each day that a child is absent as per the attendance policy. If a call is not received and we are unable to make contact with you further steps to investigate can be taken and could result in a home visit from the school or the police. We need to make sure everyone is safe.
Children in all year groups need to be signed in and out of the school via the school office if they are leaving during the school day, by an adult. Children must not be left at the school gates to come in on their own during the school day, this includes if they are late to school.
Medical appointments should be made outside of school hours for routine dentist and doctor appointments wherever possible. For any medical / well-being appointments during school hours a StudyBugs message can be accepted in advance. Evidence of the appointment will still need to be provided via email (parents@sandfield.surrey.sch.uk).
A StudyBugs message can also be used for secondary visit absences.
An Application for Leave of Absence in Exceptional Circumstances should be completed for any absence, other than illness. This should be done online via the form on the parent page of the school website. This must be done in advance of the requested absence allowing time for an electronic response by the Headteacher. Leave of absence is not authorised during examination periods or at the beginning or end of terms.
Punctuality to school is crucial and for registration at the beginning of the day. Lateness into school causes disruption to that individual's learning and to that of the other pupils in the class. It is paramount therefore that all pupils arrive at school on time. The school gates are open from 8.35 to 8.45am and registration takes place as children arrive and up to 8.50am. Pupils who arrive after this time will be recorded as late to school and receive a late mark in the register. Registers close at 9.05am and after this time lateness is recorded as an unauthorised absence and a missed session. Persistent lateness of a pupil will be referred to the Home School Link Worker and/or the Local Authority Inclusion Officer and can be subject to penalty notices.
We appreciate that unavoidable circumstances can happen and that this would mean a child being late into school. If there are exceptional circumstances which mean your child is going to be frequently late then this needs to be discussed with the Headteacher. Thanks for your support.
Just to remind parents that if they take their children out of school without authority for 5 or more days (which do not need to be consecutive), they will be liable to receive a penalty notice. Currently the amount payable under a penalty notice is £60.00 per parent per child if paid within 21 days.  Thereafter the amount increases to £120.00 if paid between 21 and 28 days. If the penalty notice remains unpaid after 28 days, the Local Authority will consider a prosecution in the Magistrates Court. Please note that penalty notices are issued per parent per child so a family of two parents and two children will receive 4 penalty notices.
Please refer to the full attendance policy if you would like any further clarification of the above which can be found on the school website.
MESSAGE FROM THE MFL LEAD
Welcome!
Bien venido স্বাগত 歡迎 Bienvenue Tervetuloa
أهلا بك добре дошли willkommen Tere tulemast
خوش آمدی Üdvözöljük 환영하다 bi xêr hatî
Добредојде selamat datang स्वागत छ Witam Receber
स्वागत हे добро пожаловать Bine ati venit
සාදරයෙන් පිළිගනිමු vitajte Välkommen
வரவேற்பு ยินดีต้อนรับ Hoşgeldiniz ласкаво просимо
maligayang pagdating خوش آمدید
Here at Sandfield, we have more than 30 languages spoken within our school community!
Mrs Mason, Nidhl Shrivastava and Lucy Lidstrom would like to welcome our families who speak English as an Additional Language to a
Coffee Morning on Friday 17th June from 08:45am
This will be an opportunity to meet staff and other members of our school community, to talk about how we can best support our familes who speak English as an additional language, moving forward.
If you would like to attend this informal meeting, please click here>> and reply to the invitation no later than Friday 10th June.
Thank you!
MESSAGE FROM THE SPORTS LEAD
Confirmed Sports Events
Netball Tournament against Guildford Grove – Date tbc
Whole School Sports Day – Friday 10th June 2022
District Sports – Wednesday 22nd June 2022
Year 5 & 6 Girls Tag Rugby Festival – Thursday 30th June 2022
If your child is selected, please complete the consent forms asap to help us plan the event in time.  Thank you to all the parents for your support – we can't do it without you!
Many thanks,
Coach Raven
MESSAGE FROM THE INCLUSION TEAM
Community News and Courses and Workshops for Parents
There are lots of courses and workshops on offer to all parents, carers and families this term.  To see what is on offer and for information on what's happening in our Community,
please click here>>
MESSAGE FROM THE OFFICE
Mental Health Presentation with Tanya Bryant
You may remember that the Learning Partners Academy Trust invited Dr Tanya Byron as guest speaker to address parents and carers on mental health matters.  This presentation is now available for you all to view, please click here>>
Clubs and Wrap Around Care
Wrap Around Care: Please can we ask that all parents book places in plenty of time and make a note of when your child is attending. The club is becoming increasingly busy and there may not always be a place available. Children are also having to wait in the office and please note that this closes at 3:30pm each day, apart from Friday when we close at 3:15pm.
General After School Clubs: Please ensure that you have looked at the calendar on the website for start AND end dates for any club your child is taking part in.
Please check the calendar at the end of this newsletter for club information and important dates.
Half Term Holiday Camp: Sport4Kids are running the holiday camp again at Sandfield in the forthcoming half term from Monday 30th May to Wednesday 1st June 2022.  Please seehttps://sport4kids.biz/camps/ flyer later in the newsletter.  To sign up, please click here>>
School Photographs
Please can we remind everyone that the deadline for ordering your child's school photo online is Tuesday 24th May 2022.  Any orders received after this date will incur a late fee of £5.00.
RECEPTION CLASS
This week Reception have been looking at different life cycles. We have looked at a frog, butterfly, chicken, and a sunflower. The children have been working really hard in their phonics and writing independent sentences. They have made their own frogs and caterpillar necklaces. They have been watching the real caterpillars in our classroom getting bigger and excited about watching them transform through (the different stages of their life cycle).
Please can you make sure your child brings in their reading record and reading book every day.  As the weather is getting warmer please make sure they come to school with a water bottle.
YEAR 1 & YEAR 2
This week we have had a fabulous 2- day Art Experience in Year 1  and Year 2!
We have been learning all about the famous artist Giuseppe Acrimboldo and how he used different foods and other artefacts to create amazing faces, which he then painted. We really enjoyed looking at one of his paintings of a fruit bowl which when we turned it around became an amazing face! Learning to shade and tone prior to drawing and then creating our own fruit face collages was such fun. On Tuesday afternoon, we also learned about a modern day artist, Piven and how he makes pictures from using just 4 or 5 objects, which we enjoyed trying, it was great to see how many different things that we could make.
We are all now budding artists!
YEAR 3 & YEAR 4
It has been an exciting week for Year 3 and 4.
Our new DT project is well underway with the children testing out various prototypes of Egyptian shadufs. Then, using this knowledge to design their own shadufs that they will make over the coming weeks. All the children have worked really hard this week to produce their very own story based on the narrative of The Egyptian Cinderella.
Their writing is full of exciting vocabulary and interesting similes, every story is a unique take on the traditional fairy tale.
YEAR 5 AND YEAR 6
Year 5
Another fantastic week in Year 5! We have been working really hard writing newspaper reports based on the tragic events in The Highwayman – the narrative poem we have been studying. I have been so impressed by their editing skills, using their purple pens, which is such an important part of their writing. Finally, the children used their 'magic keyboards' and iPads to publish their finished work as we are lucky enough to have a keyboard and iPad each!
Year 6
It has arrived!!! Performance scripts have been given out, read-throughs are occurring as I type, auditions were scheduled for Thursday in the hall and the excitement is already palpable… oh, and we are looking forward to a trip to the fire station this morning!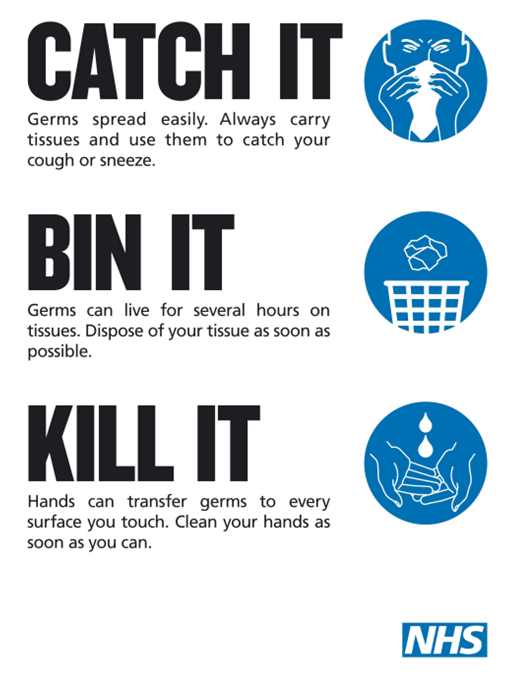 August

2022

Mon
Tue
Wed
Thu
Fri
Sat
Sun

1

Summer Holidays - School is Closed to all Pupils

Sports4Kids - Holiday Club

• •

2

Summer Holidays - School is Closed to all Pupils

Sports4Kids - Holiday Club

• •

3

Summer Holidays - School is Closed to all Pupils

Sports4Kids - Holiday Club

• •

4

Summer Holidays - School is Closed to all Pupils

Sports4Kids - Holiday Club

• •

5

Summer Holidays - School is Closed to all Pupils

Sports4Kids - Holiday Club

• •

6

Summer Holidays - School is Closed to all Pupils

•

7

Summer Holidays - School is Closed to all Pupils

•

8

Summer Holidays - School is Closed to all Pupils

Sports4Kids - Holiday Club

• •

9

Summer Holidays - School is Closed to all Pupils

Sports4Kids - Holiday Club

• •

10

Summer Holidays - School is Closed to all Pupils

Sports4Kids - Holiday Club

• •

11

Summer Holidays - School is Closed to all Pupils

Sports4Kids - Holiday Club

• •

12

Summer Holidays - School is Closed to all Pupils

Sports4Kids - Holiday Club

• •

13

Summer Holidays - School is Closed to all Pupils

•

14

Summer Holidays - School is Closed to all Pupils

•

15

Summer Holidays - School is Closed to all Pupils

Sports4Kids - Holiday Club

• •

16

Summer Holidays - School is Closed to all Pupils

Sports4Kids - Holiday Club

• •

17

Summer Holidays - School is Closed to all Pupils

Sports4Kids - Holiday Club

• •

18

Summer Holidays - School is Closed to all Pupils

Sports4Kids - Holiday Club

• •

19

Summer Holidays - School is Closed to all Pupils

Sports4Kids - Holiday Club

• •

20

Summer Holidays - School is Closed to all Pupils

•

21

Summer Holidays - School is Closed to all Pupils

•

22

Summer Holidays - School is Closed to all Pupils

Sports4Kids - Holiday Club

• •

23

Summer Holidays - School is Closed to all Pupils

Sports4Kids - Holiday Club

• •

24

Summer Holidays - School is Closed to all Pupils

Sports4Kids - Holiday Club

• •

25

Summer Holidays - School is Closed to all Pupils

Sports4Kids - Holiday Club

• •

26

Summer Holidays - School is Closed to all Pupils

Sports4Kids - Holiday Club

• •

27

Summer Holidays - School is Closed to all Pupils

•

28

Summer Holidays - School is Closed to all Pupils

•

29

Summer Holidays - School is Closed to all Pupils

•

30

Summer Holidays - School is Closed to all Pupils

•

31

Summer Holidays - School is Closed to all Pupils

•