NEWSLETTER 24/06/2022
MESSAGE FROM MRS COLLINS
Sandfield celebrate their success at District Sports!
58 medals won by the team!
A fantastic well done to our KS2 District Sports squad, who competed with such confidence at the District Sports competition at the Spectrum on Wednesday.  I felt proud of each and every child as they gave it their all in every event that they participated in.  Every child showed resilience and determination to do their best. We were the only one form entry school competing and the only school without a track to practice on.  This means we have to work harder to succeed and this shows what is possible!
As a school we hired athletic tracks, so the children could be fully prepared and trained for their events.  The team received expert coaching from our S4K team; Raven, Mohammad and Rachel.  Many thanks to all the Sandfield staff who were absolutely amazing at supporting the training, living the dream and walking numerous times to both Stoke Park and the Cricket ground.  We are all certainly fitter.    Special thanks to those parents who also supported our team by accompanying us to the track.
Go Team Sandfield!
All best wishes
Mrs Collins and the Sandfield staff team
CELEBRATION ASSEMBLY
Children in Celebration Assembly this week were:
Year R: Maya and Matilda and a very sad goodbye to Dawid
Year 1: Zeph and Hanna
Year 2: Kyron and Tallulah
Year 3: Aaron and Lois
Year 4: Reegan and George
Year 5: Honey and Joseph
Year 6: Noah, Leo and Scarlett
ATTENDANCE THIS WEEK
The school target for the year set by the Surrey County Council Inclusion Team is 93.4%. 
This week the whole school achieved 96.4%.
MESSAGE FROM THE ECO TEAM
As an Eco-Team, we have been working on a project to improve the flower bed in the car park.
We decided it needs to be an insect-friendly flower bed and we emailed lots of garden centres to ask for plant donations.  As the Eco-Team, we researched which plants would be suitable and placed an order!  Last week, we planted them and have used bark chippings to hopefully keep the weeds away.
It was such a brilliant project and we hope you like the end result!  We have attached the before and after photos below.
written by Olwen and Annie, Year 5 Eco-Team Members
BEFORE!
AFTER!
MESSAGE FROM THE INCLUSION TEAM
EAL Coffee Morning
Mrs Mason, Lucy Lidstrom and Nidhl Shrivastava would like to thank those parents who joined them for the EAL coffee morning today.  Many topics were covered, and we are all looking forward to more conversation and coffee with our EAL families .
Our next EAL coffee morning will be after drop-off on Friday 15th July – we plan to talk about summer holiday activities.  We would love to see you there!
Please click here if you would like to come along!
Transition to Secondary School Support for Year 6 Pupils
Charity Eikon have a Parent Webinar set up for 'Supporting your Child with the Transition to Secondary School', taking place on Tuesday 21st June. The webinars will be from 7pm to 8pm; they will be presented by Helen Robertson and Caroline Blake.
Who is Eikon?
Eikon is an award-winning charity that has been working in local Surrey communities for over two decades.  Our vision is to develop happy, thriving, and resilient young adults who make a positive contribution to society.
Parent Webinar: Supporting your Child with the Transition to Secondary School
Your presenters for the evening will be Caroline Blake and Helen Robertson, Eikon's Schools Project Coordinators.
Topics Covered:
Focusing on resilience
The resilience framework
Growth mindset
Friendship worries
Helping your child to know their strengths
To register, please click here>>
Youth Hideaway
The Matrix are opening some of their Youth Hideaway sessions to transitioning Year 6's during the remaining few weeks of term.  For those of you who don't know, Youth Hideaway is a youth after-school café in Guildford. We run Tuesday-Thursday 15.30-17.30 during term time and on Wednesdays throughout the summer holidays. From September we will be opening every weekday Monday – Friday after school.
If any of your year 6s would like to join us, please do give them the following details;
Youth Hideaway Cafe Transition Sessions
Tuesdays and Thursdays after school 15.30-17.30
At the Hideaway Cafe
Allen House Pavilion
Allen House Grounds
Eastgate Gardens
Guildford
GU1 4AZ
Parents/Carers are responsible for their child getting to and from the cafe and unfortunately we aren't able to let parents/carers stay with their young people during the session.  If anyone has any questions please direct them to me via my email or mobile number below.
Many thanks, Josh Howell
joshhowell@matrixtrust.com
Community News and Courses and Workshops for Parents
There are lots of courses and workshops on offer to all parents, carers and families this term.  To see what is on offer and for information on what's happening in our Community,
please click here>>
MESSAGE FROM THE SPORTS LEAD
Confirmed Sports Events
Year 5 & 6 Girls Tag Rugby Festival – Thursday 30th June 2022
If your child is selected, please complete the consent forms asap to help us plan the event in time.  Thank you to all the parents for your support – we can't do it without you!
Many thanks,
Coach Raven
RECEPTION CLASS
This week, Reception Class have continued their learning on 'Under the Sea'.
The children have been writing about various sea creatures and they have also been very creative making 'CD fish'!
In Maths, the children have been ordering sea animals from smallest to biggest and they've been measuring sea creatures using cubes. We've also been enjoying the sandpit and making mud cakes in the mud kitchen. What a busy week!
YEAR 1 & YEAR 2
This week, Year 1 and Year 2 have been learning about the life cycle of trees.  We have used scientific language to describe each stage of the development, ready for our trip today!
Our trip to Wisley was amazing!  We visited the vegetable garden to identify and discover edible plant parts and found more information about where our food comes from and where it is grown.  We all had a fantastic time, the sun shone and the children were a real credit to the school.  Thank you to all the parents that came along to help, we cannot do this without you.
YEAR 3 & YEAR 4
After a very busy week last week, Year 3 and Year 4 4 have really got stuck into our latest writing outcome, writing a newspaper report detailing Howard Carter's discovery of Tutankhamun's tomb. The children had to decide whether they thought that the discovery brought with it a mysterious 3000-year old curse or if it was simply a coincidence.
Our Egyptian shadufs are well underway, this week the children measured and started cutting the wood for their structure, using their maths skills to work out how to get the most out of each length. We all look forward to these taking shape over the next couple of weeks.
YEAR 5 AND YEAR 6
Year 5 and Year 6 have experienced swimming in clothing this week as part of 'Drowning Prevention Week'.  The range of pyjamas and sports clothing that the children wore to swim in was impressive!  The purpose of this is to educate children of the dangers of water and what they can do to keep themselves safe in and around the water.  Year 6 have also been creating their fabric backdrops for the production.  The artistry is really coming along and curtain-up is imminent!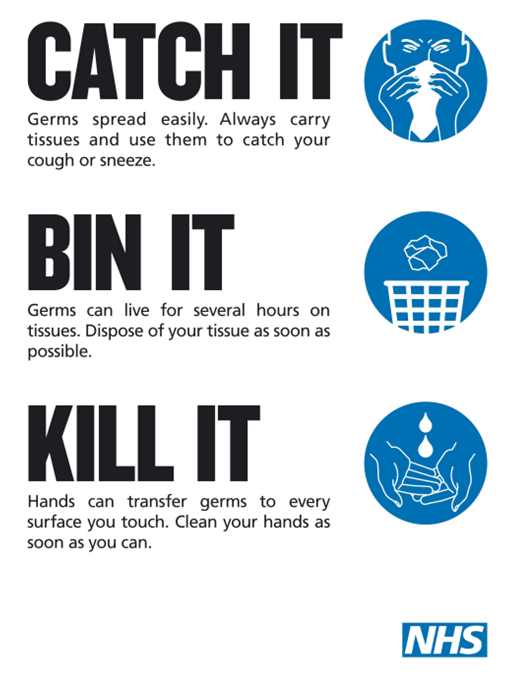 August

2022

Mon
Tue
Wed
Thu
Fri
Sat
Sun

1

Summer Holidays - School is Closed to all Pupils

Sports4Kids - Holiday Club

• •

2

Summer Holidays - School is Closed to all Pupils

Sports4Kids - Holiday Club

• •

3

Summer Holidays - School is Closed to all Pupils

Sports4Kids - Holiday Club

• •

4

Summer Holidays - School is Closed to all Pupils

Sports4Kids - Holiday Club

• •

5

Summer Holidays - School is Closed to all Pupils

Sports4Kids - Holiday Club

• •

6

Summer Holidays - School is Closed to all Pupils

•

7

Summer Holidays - School is Closed to all Pupils

•

8

Summer Holidays - School is Closed to all Pupils

Sports4Kids - Holiday Club

• •

9

Summer Holidays - School is Closed to all Pupils

Sports4Kids - Holiday Club

• •

10

Summer Holidays - School is Closed to all Pupils

Sports4Kids - Holiday Club

• •

11

Summer Holidays - School is Closed to all Pupils

Sports4Kids - Holiday Club

• •

12

Summer Holidays - School is Closed to all Pupils

Sports4Kids - Holiday Club

• •

13

Summer Holidays - School is Closed to all Pupils

•

14

Summer Holidays - School is Closed to all Pupils

•

15

Summer Holidays - School is Closed to all Pupils

Sports4Kids - Holiday Club

• •

16

Summer Holidays - School is Closed to all Pupils

Sports4Kids - Holiday Club

• •

17

Summer Holidays - School is Closed to all Pupils

Sports4Kids - Holiday Club

• •

18

Summer Holidays - School is Closed to all Pupils

Sports4Kids - Holiday Club

• •

19

Summer Holidays - School is Closed to all Pupils

Sports4Kids - Holiday Club

• •

20

Summer Holidays - School is Closed to all Pupils

•

21

Summer Holidays - School is Closed to all Pupils

•

22

Summer Holidays - School is Closed to all Pupils

Sports4Kids - Holiday Club

• •

23

Summer Holidays - School is Closed to all Pupils

Sports4Kids - Holiday Club

• •

24

Summer Holidays - School is Closed to all Pupils

Sports4Kids - Holiday Club

• •

25

Summer Holidays - School is Closed to all Pupils

Sports4Kids - Holiday Club

• •

26

Summer Holidays - School is Closed to all Pupils

Sports4Kids - Holiday Club

• •

27

Summer Holidays - School is Closed to all Pupils

•

28

Summer Holidays - School is Closed to all Pupils

•

29

Summer Holidays - School is Closed to all Pupils

•

30

Summer Holidays - School is Closed to all Pupils

•

31

Summer Holidays - School is Closed to all Pupils

•