NEWSLETTER 29/04/2022
MESSAGE FROM MRS COLLINS
Friday 20th May 2022 – Wheels Day
As part of our health and wellbeing plan at Sandfield, we are having our first "Wheels Day."  On this day, Friday 20th May, we are encouraging as many pupils as possible to cycle or scoot into school. This not only will help keep everyone fit, but also support the idea of trying to reduce pollution.
On that morning, we will also run a community café from the learning lab, so parents can catch up with one another and enjoy a cup of coffee!  It has been a long time since we have been able to host community events and the pandemic has shown us how important it is that we connect with one another.
If you would like to get involved, please contact Paul Cartwright via the school office (parents@sandfield.surrey.sch.uk).  Paul has been instrumental in driving this idea forward. Sandfield are looking forward to working more closely with Paul on many different sustainable projects in the future…. So watch this space!
Monday is a Bank Holiday and school is closed, see you all on Tuesday!
All best wishes
Mrs Collins and the Sandfield staff team
SCIENCE DAY AT SANDFIELD!
What an exciting start to the week we had!
The children at Sandfield had the fantastic opportunity to experience a day of Science finding out about biology, physics and chemistry. We were extremely lucky to have had some amazing scientists come to our school and share their knowledge with us in a fun and engaging way.
KS2 started their day listening to Georgia Jane, from Pfizer, who explained to the children about science and scientists and why their work is so important.  The children were fascinated to learn that science is everywhere: "I couldn't believe that science is even in art, baking and fashion!" enthused one student. We were also lucky to welcome Amy Ball, from WWF, whose interactive zoom lesson enthralled our Reception children, and our Year 3 and 4 classes discovered what climate change is from another absorbing session presented by Amy.
Their knowledge was extended further when Dax Patel engaged the children in a practical physics activity to explain how friction works. All the classes had the opportunity to find out where the water in our homes comes from and how it is treated in order for it to become drinkable. The STEM Ambassador, Sarah Weeden, made a river for them while the children learned how to treat it themselves and make it (almost!) good enough to drink; they were thrilled about that fact that they could be drinking Henry VIII's bath water!
Years 5 and 6 ended their day finding out how science is taught in secondary school and came out inspired from all the practical experiments that Vanessa King, from George Abbot School, shared with them. Sandfield children variously described their experience as: "Fun, Exciting, Interesting, Informative and Cool!" which perfectly sums up our Sandfield Science Day.
We would like to say a huge thank you to Sarah Weeden, Dax Patel, Vanessa King, Georgia Jane and Amy Ball for creating such a buzz for science at Sandfield. We are incredibly lucky to have Gaby Sutton, within the Trust, without whose help and support this would not have been possible – thank you Gaby!
CELEBRATION ASSEMBLY
Children in Celebration Assembly this week were:
Year R: Anvi and Maya
Year 1: Lily-Mae and Lucas
Year 2: Safryn and Amelia
Year 3: Gracie and Ernie
Year 4: Ivan and Jakob
Year 5: Harry and Abeera
Year 6: Eira and Lily
ATTENDANCE THIS WEEK
The school target for the year set by the Surrey County Council Inclusion Team is 93.4%. 
This week the whole school achieved 97.6%.
MESSAGE FROM THE ENGLISH LEAD
Parent Writing Workshop with Miss McIllroy
Miss McIllroy will be talking about how you can help your child with writing and how we teach this at school.  Due to the small uptake and to catch as many parents and carers as possible, Miss McIllroy has pre-recorded the Writing Workshop.  We will send a link out to access the presentation next week and any messages can be sent via Studybugs to Miss McIllroy.
MESSAGE FROM THE SPORTS LEAD
Confirmed Sports Events
Netball Tournament against Guildford Grove – Date tbc
Whole School Sports Day – Friday 10th June 2022
District Sports – Wednesday 22nd June 2022
Year 5 & 6 Girls Tag Rugby Festival – Thursday 30th June 2022
If your child is selected, please complete the consent forms asap to help us plan the event in time.  Thank you to all the parents for your support – we can't do it without you!
Many thanks,
Coach Raven
MESSAGE FROM THE INCLUSION TEAM
Community News and Courses and Workshops for Parents
There are lots of courses and workshops on offer to all parents, carers and families this term.  To see what is on offer and for information on what's happening in our Community, please
click here>>
MESSAGE FROM THE OFFICE
Clubs and Wrap Around Care
Wrap Around Care: Please can we ask that all parents book places in plenty of time and make a note of when your child is attending. The club is becoming increasingly busy and there may not always be a place available. Children are also having to wait in the office and please note that this closes at 3:30pm each day, apart from Friday when we close at 3:15pm.
General After School Clubs: Please ensure that you have looked at the calendar on the website for start AND end dates for any club your child is taking part in.
Please check the calendar at the end of this newsletter for club information and important dates.
RECEPTION CLASS
This week Reception have been enjoying learning more about Jack and the Beanstalk.
They have written sentences about what they can hear in the story. We have also enjoyed the weather and being able to have lots of fun in the sandpit working with our friends and building lots of things.
The farm shop has been extremely busy with children taking orders, buying and selling.
YEAR 1 & YEAR 2
It has been wonderful to welcome the children back to Key Stage 1 and they have already started the term off with a bang!
We have started our new topic, 'From Farm to Plate' and re-visited the continents and oceans around the world as well as the countries within the UK. The children found a huge map of the UK on the playground and worked as part of a team to locate the different countries and their capital cities. They know that Northern Ireland is part of the UK and were able to place landmarks around the UK in the correct locations.
We are all super proud of them!
YEAR 3 & YEAR 4
A busy week in Year 3 and 4 with our new unit 'Ancient Civilizations.
We have started our new class book 'Secret of the Sun King' – an exciting and challenging book which everyone is enjoying. To help with understanding Ancient Civilizations around the world, we use toilet rolls to show the length of each and then put them on a timeline. It was great fun and the children were able to see the length of each civilization and how they overlapped and followed each other.
In Science, we are exploring sound vibrations and how we can see and hear them. Rice, drums, water and tuning forks were used to investigate – with much excitement!
Great learning this week  – well done Year 3 and 4!
YEAR 5 AND YEAR 6
Year 5 have spent this week using their insightful knowledge about climate change to inspire raps.  They have written, produced, recorded and performed their own climate raps and will be putting music on as an overlay next week.
Year 6 have been busy polishing off their SATs skills ready for the big event on the 9th.  We are ready and raring to go!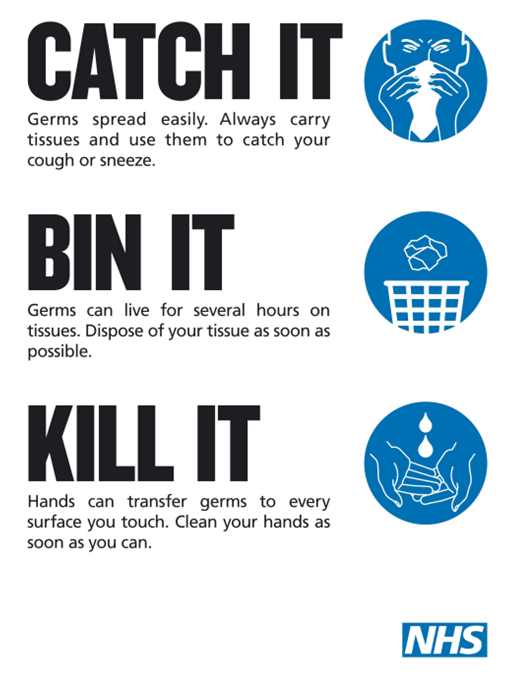 August

2022

Mon
Tue
Wed
Thu
Fri
Sat
Sun

1

Summer Holidays - School is Closed to all Pupils

Sports4Kids - Holiday Club

• •

2

Summer Holidays - School is Closed to all Pupils

Sports4Kids - Holiday Club

• •

3

Summer Holidays - School is Closed to all Pupils

Sports4Kids - Holiday Club

• •

4

Summer Holidays - School is Closed to all Pupils

Sports4Kids - Holiday Club

• •

5

Summer Holidays - School is Closed to all Pupils

Sports4Kids - Holiday Club

• •

6

Summer Holidays - School is Closed to all Pupils

•

7

Summer Holidays - School is Closed to all Pupils

•

8

Summer Holidays - School is Closed to all Pupils

Sports4Kids - Holiday Club

• •

9

Summer Holidays - School is Closed to all Pupils

Sports4Kids - Holiday Club

• •

10

Summer Holidays - School is Closed to all Pupils

Sports4Kids - Holiday Club

• •

11

Summer Holidays - School is Closed to all Pupils

Sports4Kids - Holiday Club

• •

12

Summer Holidays - School is Closed to all Pupils

Sports4Kids - Holiday Club

• •

13

Summer Holidays - School is Closed to all Pupils

•

14

Summer Holidays - School is Closed to all Pupils

•

15

Summer Holidays - School is Closed to all Pupils

Sports4Kids - Holiday Club

• •

16

Summer Holidays - School is Closed to all Pupils

Sports4Kids - Holiday Club

• •

17

Summer Holidays - School is Closed to all Pupils

Sports4Kids - Holiday Club

• •

18

Summer Holidays - School is Closed to all Pupils

Sports4Kids - Holiday Club

• •

19

Summer Holidays - School is Closed to all Pupils

Sports4Kids - Holiday Club

• •

20

Summer Holidays - School is Closed to all Pupils

•

21

Summer Holidays - School is Closed to all Pupils

•

22

Summer Holidays - School is Closed to all Pupils

Sports4Kids - Holiday Club

• •

23

Summer Holidays - School is Closed to all Pupils

Sports4Kids - Holiday Club

• •

24

Summer Holidays - School is Closed to all Pupils

Sports4Kids - Holiday Club

• •

25

Summer Holidays - School is Closed to all Pupils

Sports4Kids - Holiday Club

• •

26

Summer Holidays - School is Closed to all Pupils

Sports4Kids - Holiday Club

• •

27

Summer Holidays - School is Closed to all Pupils

•

28

Summer Holidays - School is Closed to all Pupils

•

29

Summer Holidays - School is Closed to all Pupils

•

30

Summer Holidays - School is Closed to all Pupils

•

31

Summer Holidays - School is Closed to all Pupils

•