Thank you for Supporting our Winter Fair
Many thanks to the PTA parents who helped organise and run the Sandfield Winter Fair.  It was an amazing effort.  This event, the Christmas cards and the Comedy Bingo have all raised £2600. Many thanks also to those companies and organisations that sponsored our event.  And finally, a big thanks to all those families and members of our local community that came along. It was great to see so many of you there and we hope you all enjoyed it.
We still have some raffle prizes that need to be collected.  Please come to the school office to receive your prize.
| | | |
| --- | --- | --- |
| Arthur – Boogie Pumps Free for a Term | Jaden (Yr6) – Knitted Panda | Wendy (GCC) – Airhop Tickets |
| Annie – Cafe Voucher | Twalumba – £20 Boden Voucher | Elodie – Photography Session |
| 07585 – Toni & Guy Cut & Dry | Hassan – Table Decoration | Maya – Hamper |
| | | |
Christmas Events Next Week at Sandfield!
Wednesday 14th December
Carol Service at Holy Trinity Church – All welcome – please arrive and be seated by 9:30am and all children are to wear school uniform.
Sandfield Christmas Dinner!
 Friday 16th December
Christmas Jumper Day! Christmas Singalong in the hall
End of term 1:30pm
We now have one week to go until the end of term, with lots of fun and surprises planned.
Enjoy your weekend.
Best wishes,
Mrs Collins and the Sandfield Team
Children in Celebration Assembly this week were:
Year R: Sadie and Petek
Year 1: Travis & Layla
Year 2: Lilly-Mae and Mia
Year 3: Elle and Charlotte
Year 4: Fajer and Aine
Year 5: Andrea and Aria
Year 6: George-Marie and James
Well done everyone!
The school target for this year 2022-2023 has been set by the Surrey County Council Inclusion Team and is 97%
This week the whole school achieved 88%.
NEWS FROM THE INCLUSION TEAM
Sandfield Padlet – Courses, Workshops and Information for Parents
Our Padlet lists the school's main digital resources and some recommended resources from the Inclusion and Pastoral team. This is aimed at all our parents and carers and is a live platform that staff will continue to update.
There are also lots of courses and workshops on offer to all parents, carers and families.  To see what is available, including free cookery classes and supporting your child with reading from Surrey Family Learning etc. please look at the Sandfield Padlet, there is lots of information available for everyone along with local events!
Click here for information on Community Links and Media at Sandfield
SPORTS FIXTURES AND NEWS AT SANDFIELD
Confirmed Sports Events
Please ensure that consent forms for squad members are completed as soon as possible.  This helps us enormously with planning transport.
Many thanks, Coach Mohammed
Morning Club from January 2023
The booking via ScoPay for the first half of the Spring Term for the Morning Club is now live.
Don't forget booking closes at 12 noon the day before the club starts. Bookings for the first day back to school on Thursday 5th January will close at 12 noon on Friday 16th December so that we can organise staff cover.
Vacancies within the Trust
There is currently a vacancy for a Finance Assistant at the Central Team. Please follow this link to find out more information: https://www.eteach.com/job/finance-assistant-1293204?lang=en-GB&frmsrh=Y
Second-Hand Uniform
If you are looking to replace any uniform over Christmas or have any at home that no longers fits, we are especially after any good condition sweatshirts or hoodies.
If you have anything that you would like to donate, please remove any names and bring any items into the office for Mrs Lidstrom.
Please check the calendar at the end of this newsletter for club information and important dates.
MESSAGES FROM THE SANDFIELD PTA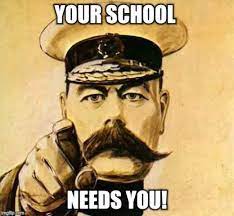 PTA Committee:  We urgently need the following for the Committee for the PTA:
3 Trustees: this is a low-maintenance role which is mostly administrative.
Co-Treasurer: to work alongside Esmat (Cyrus's and Lockhart's mum).
Secretary: mainly administrative, minute taking etc.
Please let Mrs Collins know if you would like to discuss any of these vital roles further or would like to volunteer!
Sandfield PTA AGM: Revised date tbc . All parents and carers are very welcome! If you are interested in any of the above roles or have any other ideas, please email Sandfieldschoolpta@gmail.com, or catch Emma and Nick at school.
Many thanks
Sandfield PTA
RECEPTION CLASS
This week Reception performed their very first Nativity shows to parents and carers! They were all fantastic – they sang their hearts out, danced their life away and mustered up the courage to face a room full of adults watching! We are so proud of each and every one for all their hard work and effort in this.
While we were not busy rehearsing or performing, the children used their sounds to write a Christmas wish list to Santa. They turned pine cones into beautiful Christmas pines, in two steps. First, they painted each little bit of the pine cone and then let them dry. The next day, they decorated with pompom ornaments and heaps of glitter!  
Not only was the home corner nice and cosy with Christmas decorations and advent calendars, right beside it, our water area turned into a festive lounge. The mixologists fixed up an array of festive drinks – from frothy hot chocolates with marshmallows to yummy iced mint and berry concoctions.  
If you missed the EYFS meeting for Reception Class, please click here to see the PowerPoint from Mrs Phillpot.
REMINDER: P.E days for Reception Class is Friday.
Click/tap an image for a gallery view
YEAR 1 & YEAR 2
What a busy week we have had in KS1 with our two Nativity performances. I know that you will all agree that they were all fantastic.
In English we have been re-telling the story of "The Lonely Christmas Tree", what fabulous creative writers we have!
Next week our focus on DT as we design, make and evaluate our Alice in Wonderland bookmarks.
Reminder: PE days for Year 1 is Monday and Year 2 is Tuesday.
Click/tap an image for a gallery view
YEAR 3 & YEAR 4
Year 3 and Year 4 have been immersed in our topic this term, India.
This week they have been creating yoga movements based on Indian Gods and physical features, like the River Ganges. They discovered the stories behind the yoga positions and showed how amazingly flexible they all are! Very impressive work and a big thank you to Mrs Kelly.
The String Scheme Concert last Friday was a highlight for Year 4 and it was an absolute joy to watch them perform having only started in September! There was a definite sense of pride amongst them and rightly so. Hopefully it will inspire them to keep music as an integral part of their lives as it can be so rewarding and playing with others builds invaluable life skills too.
Well done Year 3 and 4 for another very busy and productive week!
Reminders: PE on Wednesday (outside) & Thursday indoors (shorts and t-shirts will also be needed)
Year 4 String Scheme takes place every Friday, please ensure all instruments are in school.
Click/tap an image for a gallery view
YEAR 5 & YEAR 6
Year 5 and Year 6 have been finding out about the harsh world of slavery as part of their trade topic in history and geography.
As part of this, we also looked at how slaves would attempt to escape this and the ways they would communicate with each other in a code to help keep spirits high or to communicate ways to avoid capture.  One of these was to make freedom quilts with different code symbols.  We have begun to research and design our own version as part of DT so I am re-learning to sew!
REMINDER: P.E. days for Year 5 is Tuesday and Wednesday and Year 6 is Tuesday & Thursday.
Click/tap an image for a gallery view
December

2023

Mon
Tue
Wed
Thu
Fri
Sat
Sun

1

Mufti Day - bring wine & chocolates for the fair

Morning Club with Miss Campbell-Bell

Home Club with Planet Soccer

Planet Soccer Creators Club - Years R, 1 & 2

Winter Fair - PTA Event

• • • • •

4

Morning Club with Mrs Donnithorne

Ahora Spanish Club KS2

Home Club with Planet Soccer

Lion Rock Kids - Science Club Years 1 to 4

• • • •

5

Morning Club with Mrs Parker

Christmas Concert _ Year 4 String Scheme End of Term Concert

Home Club with Planet Soccer

Homework Club (Invitation Only)

Planet Soccer - Street Football KS2

Planet Soccer Creators Club - Years R, 1 & 2

RGS Chess Club for KS2

• • • • • • •

6

Morning Club with Mrs March

Home Club with Planet Soccer

Lion Rock Kids - Art & Craft Club Years 1 to 4

Planet Soccer - Dodgeball KS2

Planet Soccer Creators Club - Years R, 1 & 2

• • • • •

7

Morning Club with Mrs Davey

Tae Kwon-Do Club - Years 2 to 6

Rock Steady Music Lessons

Boogie Pumps Dance Club for Years R, 1 & 2

Home Club with Planet Soccer

Planet Soccer - Football - Years 1 & 2

Planet Soccer Creators Club - Years R, 1 & 2

• • • • • • •

8

Morning Club with Miss Campbell-Bell

Year 2 Visiting GHS to see The Snowman

Home Club with Planet Soccer

Planet Soccer Creators Club - Years R, 1 & 2

• • • •

11

Morning Club with Mrs Donnithorne

KS1 Nativity Performance

Ahora Spanish Club KS2

Home Club with Planet Soccer

• • • •

12

Morning Club with Mrs Parker

Home Club with Planet Soccer

Planet Soccer - Street Football KS2

Planet Soccer Creators Club - Years R, 1 & 2

• • • •

13

Christmas Jumper Day

Morning Club with Mrs March

Whole School Christmas Dinner

Home Club with Planet Soccer

Planet Soccer - Dodgeball KS2

Planet Soccer Creators Club - Years R, 1 & 2

• • • • • •

14

Morning Club with Mrs Davey

Tae Kwon-Do Club - Years 2 to 6

KS1 Nativity Performance

Rock Steady Music Lessons

Home Club with Planet Soccer

Planet Soccer - Football - Years 1 & 2

Planet Soccer Creators Club - Years R, 1 & 2

• • • • • • •

15

Morning Club with Miss Campbell-Bell

Home Club with Planet Soccer

Planet Soccer Creators Club - Years R, 1 & 2

• • •

18

Morning Club with Mrs Donnithorne

Home Club with Planet Soccer

• •

19

Morning Club with Mrs Parker

Winter Singalong!

Home Club with Planet Soccer

Planet Soccer Creators Club - Years R, 1 & 2

• • • •

20

End of the Autumn Term Today at 1:30pm

Mufti Day & Christmas Surprise!

Morning Club with Mrs March

• • •

21

Christmas Holidays - School is Closed to All Pupils

Planet Soccer Holiday Camp

• •

22

Christmas Holidays - School is Closed to All Pupils

Planet Soccer Holiday Camp

• •

23

Christmas Holidays - School is Closed to All Pupils

•

24

Christmas Holidays - School is Closed to All Pupils

•

25

Christmas Holidays - School is Closed to All Pupils

•

26

Christmas Holidays - School is Closed to All Pupils

•

27

Christmas Holidays - School is Closed to All Pupils

•

28

Christmas Holidays - School is Closed to All Pupils

•

29

Christmas Holidays - School is Closed to All Pupils

•

30

Christmas Holidays - School is Closed to All Pupils

•

31

Christmas Holidays - School is Closed to All Pupils

•