Our Green Wall project is underway with plans being drawn up for installation and planting!
This is very exciting for us and the local community and we have made the Guildford Dragon front page again!  If you would like to read the full story, please click here>>
We will also be on BBC Radio Surrey on Nicky Patrick's Breakfast Show at 8:00am next Saturday to talk about the Wall and how everyone will benefit from it.
Though not set in stone, preliminary drawings have been made of how the Wall may look!
Last Friday, our Year 5 & 6 Girls' Football Team played against some of the best Small School Teams in Surrey.  This is an amazing group of girls who all know the importance of collaboration and teamwork and we are all immensely proud of them  We are pleased to announce that they won their match 4-1 and dedicated their win to Mrs Collins!
Now they move on to the Finals in March and we wish them all they very best of luck!
Wishing you all a great weekend!
Best wishes
Ms McIllroy and The Sandfield Team
Children in Celebration Assembly this week were:
Year R: Ella and Omer
Year 1: Max and Mine
Year 2: Boris and Luca V
Year 3: Lottie and Leonie
Year 4: Aaron and Yizhen
Year 5: Zak and Leonidas
Year 6: Shivana and Mathias
Attendance Protocol
Attendance at school is key to children having the best opportunities to have a full education and learn to their highest potential .  As a school we have a procedure to follow to keep parents informed of their child's attendance and when it begins to fall, this is a statutory requirement.  The flow chart shows the steps the school can take, whilst considering each child individually. It is important as a school that we understand and support families to ensure that attendance is as high as it can be for every pupil at Sandfield.
The school target for this year 2022-2023 has been set by the Surrey County Council Inclusion Team and is 97%
This week the whole school achieved 87.9%.
NEWS FROM THE INCLUSION TEAM
Sandfield Padlet – Courses, Workshops and Information for Parents
Our Padlet lists the school's main digital resources and some recommended resources from the Inclusion and Pastoral team. This is aimed at all our parents and carers and is a live platform that staff will continue to update.
There are also lots of courses and workshops on offer to all parents, carers and families.  To see what is available, including free cookery classes and supporting your child with reading from Surrey Family Learning etc. please look at the Sandfield Padlet, there is lots of information available for everyone along with local events!
Click here for information on Community Links and Media at Sandfield
SPORTS FIXTURES AND NEWS AT SANDFIELD
Confirmed Sports Events
Please ensure that consent forms for squad members are completed as soon as possible.  This helps us enormously with planning transport.
Many thanks, Coach Mohammed
SAFEGUARDING
Use of Mobile Phones
Please can we remind all parents and carers that mobile phones must not be in use while you are on the school site.  Please ensure that all calls etc. are finished before you enter any of the gates.
Appointments or Sickness During the School Day
Children must be signed out by a parent or carer if they are leaving school during the day. The staff car park may be used for this short time, please can we ask that you do not block our emergency exit at any time.
Evidence of any appointments, including doctor, dentist, hospital etc. must be emailed to parents@sandfield.surrey.sch.uk in advance.
REMINDER – After School Clubs
Just a polite reminder regarding pick-up time for each club.  Please can you ensure your child is picked up at the specific time from the side gate.
| Day | Provider & Club | Finish Time |
| --- | --- | --- |
| Monday | Creation Station – Years R, 1 & 2 Art Club | 4.15pm |
| Monday | Sport4Kids – Years 3 & 4 Football | 4.15pm |
| Tuesday | Sport4Kids – KS2 Basketball | 4.15pm |
| Tuesday | RGS – KS2 Chess Club | 4.00pm |
| Tuesday | School Run Homework Club – KS2 invited children only | 4.15pm |
| Wednesday | ComputerXplorers – Years 3 & 4 Computer Club | 4.15pm |
| Wednesday | Sport4Kids – Years R, 1 & 2 Multisports | 4.15pm |
| Thursday | Boogie Pumps – Years R, 1 & 2 Dance Club | 4.15pm |
| Thursday | Sport4Kids – KS2 Archery | 4.15pm |
| Thursday | London TKD – Years 2 to 6 Tae Kwon Do Club | 7.45 – 8.30am |
Private Secondary Education
For all Year 4 or 5 parents considering independent secondary school education for their sons, the Royal Grammar School are hosting a Future Schools Exhibition on 25th April 2023.
This involves 16 invited senior schools presenting information, details, brochures, etc. about their schools.  These include The Royal Grammar School, Reigate Grammar School, St John's School Leatherhead, Duke of Kent School, Hampton School and King Edward's Witley.
It is being held at RGS Preparatory School  on Tuesday 25 April from 7-9pm.  Should anyone be interested and would like further information, please Mrs Geary  cge@rgsg.co.uk .
MESSAGES FROM THE SANDFIELD PTA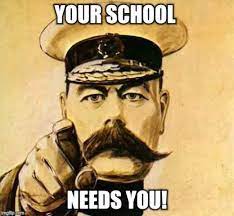 PTA Committee:  We urgently need the following for the Committee for the PTA:
3 Trustees: this is a low-maintenance role which is mostly administrative.
Co-Treasurer: to work alongside Esmat (Cyrus's and Lockhart's mum).
Secretary: mainly administrative, minute taking etc.
Please let Mrs Collins know if you would like to discuss any of these vital roles further or would like to volunteer!
Sandfield PTA AGM Monday 6th February 2023 at 8:00pm via Zoom: All parents and carers are very welcome to join us via Zoom online! The link you will need is https://zoom.us/j/5085818111
PTA Summer 'family' Event:  'SANDFEST' Saturday 24th June 2023: Following last years successful 'Sandfest' the event is returning bigger and better!  This event for families will be in the afternoon in the form of a mini-festival and we will have Live Artists (to be announced over the coming months), as well as a BBQ and other refreshments.  There will be the usual stalls including the adult tombola, jolly jars, raffle, children's games.  Book this date in your diaries bring along your chairs and blankets and enjoy a festival afternoon.  Lots of help will be needed to help make this event a success.  More details to follow!
PTA Event: Quiz Night!: Friday 24th February 2023 from 7:30pm to 10:30pm: Book your babysitters and gather your teams for this very popular event! Tickets are £7 each and are available via PayPal using Sandfieldschoolpta@gmail.com (remember to click 'friends and family' when paying).  Bring your own snacks!  There will be a Pay Bar.  Everyone welcome.  All money raised will go to the school.
If you are interested in any of the above roles or have any other ideas, please email Sandfieldschoolpta@gmail.com, or catch Emma and Nick at school.
Many thanks
Sandfield PTA
RECEPTION CLASS
This week, Reception dove into the celebration of Lunar New Year! We read The Great Race and spoke about the legend of the 12 animals. As it is the year of the Rabbit, we wrote descriptive sentences using simple adjectives.  
Our home corner was turned into a Chinese takeaway restaurant and the children got stuck in with woks flying about! They took turns ordering from the menus and tried using chopsticks to pick up their food.  
One of our highlights was when we had a special guest visitor! Mrs Li, one of our lovely parents came in to chat to the children about their family customs and traditions. She brought in photos and videos from Hong Kong to share with us as well as yummy, homemade traditional cakes. The children loved having this firsthand account of Chinese New year and this helped to sprinkle in new vocabulary and storylines in their play. They even took the scarves from our Base Camp and chopsticks to make a dragon dance altogether to music! 
Click/tap an image for a gallery view
YEAR 1 & YEAR 2
We have had a fabulous week learning all about Engineers in our English lessons.
We have been looking at the skills and qualities you need to be an engineer. We have taught them a variety of new vocabulary across the year groups including words like curiosity, critical reasoning, collaboration and resilience. They enjoyed learning about 3 significant engineers which you should ask them about.
Well done Year 1 and Year 2!
REMINDER: P.E days for Year 1 is  Monday and Year 2 is Tuesday.
Click/tap an image for a gallery view
YEAR 3 & YEAR 4
Year 3 & Year 4 have started reading a beautiful picture book this week called "When the giant stirred" by Celia Godkin.  It is set on a volcanic island so we found lots of adjectives to describe the different places in the book.  
In music we have enjoyed playing the glockenspiels to Bob Marley's Three Little Birds!
Reminders: PE on Wednesday (outside) & Thursday indoors (shorts and t-shirts will also be needed)
Year 4 String Scheme takes place every Friday, please ensure all instruments are in school.
Click/tap an image for a gallery view
YEAR 5 & YEAR 6
Year 5 and Year 6  have enjoyed some 'hands on' science investigations this week. As part of our unit called  ' Properties and changes of materials', we have been testing whether materials are soluble or insoluble in water and thinking about why. The children also discussed which variables  may affect 'dissolving' and conducted further investigations, thinking  carefully about the variables they could change or keep constant to make it a fair test.
Such enthusiastic scientists – well-done everyone!
REMINDER: P.E. days for Year 5 is Tuesday and Wednesday and Year 6 is Tuesday & Thursday.
Click/tap an image for a gallery view
September

2023

Mon
Tue
Wed
Thu
Fri
Sat
Sun

4

INSET Day - School is closed to all pupils

•

5

INSET Day - School is closed to all pupils

•

6

Autumn Term Begins Today for Children in Year 1 to Year 6 Only

Reception Class 2023 Home Visits (1/4)

Morning Club with Mrs March

Home Club with Planet Soccer

• • • •

7

Reception Class 2023 Home Visits (2/4)

Morning Club with Mrs March

Home Club with Planet Soccer

• • •

8

Reception Class 2023 Home Visits (3/4)

Morning Club with Mrs March

Home Club with Planet Soccer

• • •

11

Reception Class 2023 Home Visits (4/4)

Morning Club with Mrs Donnithorne

Home Club with Planet Soccer

• • •

12

Morning Club with Mrs Parker

Reception Class Group A in

Reception Class Group B in

Home Club with Planet Soccer

Planet Soccer - Street Football KS2

• • • • •

13

Morning Club with Mrs March

Reception Class Group A in

Reception Class Group B in

Home Club with Planet Soccer

Planet Soccer - Dodgeball KS2

• • • • •

14

Morning Club with Mrs Davey

Tae Kwon-Do Club - Years 2 to 6

Reception Class in until 12:30pm

Boogie Pumps Dance Club for Years R, 1 & 2

Home Club with Planet Soccer

Planet Soccer - Football - Years 1 & 2

• • • • • •

15

Reception Class in full time from today

Morning Club with Miss Campbell-Bell

Home Club with Planet Soccer

• • •

18

Morning Club with Mrs Donnithorne

Home Club with Planet Soccer

• •

19

Morning Club with Mrs Parker

Year 4 String Scheme

Home Club with Planet Soccer

Homework Club (Invitation Only)

Planet Soccer - Street Football KS2

• • • • •

20

Morning Club with Mrs March

Home Club with Planet Soccer

Planet Soccer - Dodgeball KS2

• • •

21

Morning Club with Mrs Davey

Tae Kwon-Do Club - Years 2 to 6

Year 5 & Year 6 Cross Country Competition-CANCELLED

Boogie Pumps Dance Club for Years R, 1 & 2

Home Club with Planet Soccer

Planet Soccer - Football - Years 1 & 2

• • • • • •

22

Morning Club with Miss Campbell-Bell

Home Club with Planet Soccer

• •

25

Morning Club with Mrs Donnithorne

Home Club with Planet Soccer

• •

26

Morning Club with Mrs Parker

Year 4 String Scheme

Home Club with Planet Soccer

Homework Club (Invitation Only)

Planet Soccer - Street Football KS2

• • • • •

27

Morning Club with Mrs March

Home Club with Planet Soccer

Planet Soccer - Dodgeball KS2

• • •

28

Morning Club with Mrs Davey

Tae Kwon-Do Club - Years 2 to 6

EYFS Parents Information Meeting

Boogie Pumps Dance Club for Years R, 1 & 2

Home Club with Planet Soccer

Planet Soccer - Football - Years 1 & 2

• • • • • •

29

Morning Club with Miss Campbell-Bell

Home Club with Planet Soccer

• •