NEWSLETTER 09/09/2022
MESSAGE FROM MRS COLLINS
Remembering our Queen
This morning we joined as a school to remember the life and achievements of Queen Elizabeth II, who sadly passed away yesterday.
Elizabeth was a remarkable woman, who never waived from her strong sense of duty to the UK and the Commonwealth.  Queen Elizabeth II will be remembered as a Queen who spent her life keeping the promise she made when she was first crowned – to serve her people and her country.  Elizabeth reigned with integrity and grace.  Let her legacy be an inspiration to us all, to do the best we can every day.
The Queen also had a great sense of humour and we finished our assembly by watching the short film of when the Queen had tea with Paddington Bear, which was made especially for her Platinum Jubilee.  https://www.youtube.com/watch?v=7UfiCa244XE
In the words of Paddington, "Thank you Ma'am for everything."
Welcome back to the new school year and an extra big welcome to all our new children in reception and across the school.
It was wonderful to open the gate on Monday morning and be greeted by so many smiley and happy children. I hope that you have all had a great summer and enjoyed the amazing sunshine. Autumn is certainly here.
I wanted to say thank you to all our families for preparing your children so well to return to school this week. Your children have returned looking so smart in their uniforms, looking enthusiastic to be back and ready to learn. I have been so impressed with how well all the children have settled into their new classes and routines with such confidence. An impressive start to our school year!
Phase Group Curriculum Meetings: Wednesday 21st September 2022 between 3:30pm – 4:00pm
We would like to invite all parents and carers to attend their child's phase group curriculum meetings. This is a great opportunity to meet your child's classteacher and find out more about Sandfield's vision and ethos, items your children will need, exciting curriculum highlights for the year and to know the expectations for reading, spelling, maths and home learning.
If you have more than one child, please decide which presentation you would like to attend. All our other presentations will be on our website and also sent via Seesaw from your classteacher, so you will be able to view the information.  During this time, your children will be looked after on the playground by Mrs Kennedy and Mrs Lidstrom. We will only be able to look after children attending Sandfield.
To register your interest, which will aid our planning of the event, please click here>>.
Many thanks and have a lovely weekend!
All best wishes
Mrs Collins and the Sandfield staff team
ATTENDANCE THIS WEEK
The school target for the year set by the Surrey County Council Inclusion Team is 93.4%
This week the whole school achieved 93.3%
MESSAGE FROM THE OFFICE
Scopay: is now open again to order uniform, pay for trips etc.
Holiday and Absence:  Please can we remind all parents that holiday and/ or leave is not authorised at the end or the beginning of a term.  
Walking Home Alone: If your child is in Year 5 or Year 6 and you are happy for them to walk home alone from school, there is a consent form that you will need to complete on our website, please click here>>
Heated Yoga!: New *heated* yoga class Thursday's 7:00pm in the school hall starting 1st September with yoga teacher Jack Tattersall (Adults only).  For more details visit www.yogadrum.co.uk and contact Jack on 07871343125.
After School Clubs: All after school clubs commence from Monday.  Information and booking details have been sent home via Studybugs again this week.  Please check the calendar for what is happening each day and booking links will be available here too.
---
---
Please check the calendar at the end of this newsletter for club information and important dates.
NEWS FROM THE INCLUSION TEAM 
Courses and Workshops for Parents
There are lots of courses and workshops on offer to all parents, carers and families this term.  To see what is on offer , please click here>>
Cost of Living Crisis: Free course launching in Guildford to help people budget as energy bills soar: Debt help charity Christians Against Poverty (CAP) is offering people in Guildford their Life Skills course in a bid to help low income families stay afloat Emmaus Road Church in Guildford is offering anyone a place on their free CAP Life Skills course this September, in a bid to help those on low incomes survive the winter months in the face of yet again another enormous energy price hike.
Ann Mather, CAP's Life Skills Manager in Guildford says "Many local families living on a low income are already in a financial crisis due to widespread rising costs. The October energy price rise, combined with all the other price increases, will result in debt, destitution and desperation for thousands of local people this winter."
"That's one of the reasons we're running CAP's Life Skills course this September. It's a friendly and relaxed short course designed to help people navigate life on a low income. We offer practical money saving techniques, like how to reduce the amount of energy you use, budgeting advice as well as offering people a 1-2-1 with a Life Skills Coach." Jenny who joined a Life Skills course says, "It gave me a lot of support, encouragement, and practical help. It is, it's amazing. It actually does make you think about your finances and cooking. They teach all sorts of really good stuff."  "There's lots of discussion between the participants; we were able to share tips and tricks with one another. I struck up friendships with people on the course, which gave me a lot more confidence; I don't worry so much and I have actually got a social life now."
CAP's Life Skills course will start on 22nd September at 9.30am at St Clare's Church, Cabell Road, Guildford GU2 8JW.  To register for the course or find out more details please email Ann  at annmather@caplifeskills.org or ring 07311 827828
Young Carers
For help and further information on Young Carers, please click here>>
Secondary School Applications
We have produced a useful handout regarding Open Days and Evenings for applying for a place in a Secondary school. Please click here>>
MESSAGE FROM THE MFL LEAD
Welcome!
Bien venido স্বাগত 歡迎 Bienvenue Tervetuloa
أهلا بك добре дошли willkommen Tere tulemast
خوش آمدی Üdvözöljük 환영하다 bi xêr hatî
Добредојде selamat datang स्वागत छ Witam Receber
स्वागत हे добро пожаловать Bine ati venit
සාදරයෙන් පිළිගනිමු vitajte Välkommen
வரவேற்பு ยินดีต้อนรับ Hoşgeldiniz ласкаво просимо
maligayang pagdating خوش آمدید
Here at Sandfield, we have more than 30 languages spoken within our school community!
Mrs Mason, Nidhl Shrivastava and Lucy Lidstrom would like to welcome our families who speak English as an Additional Language to a
Coffee Morning on Wednesday 14th September 2022 from 8:45am
This will be an opportunity to meet staff and other members of our school community, to talk about how we can best support our familes who speak English as an additional language.
If you would like to attend this informal meeting, please click here>> and reply to the invitation no later than Monday 12th September 2022.
Thank you!
COMMUNITY NEWS 
To see what is on offer and for information on what's happening in our Community, please click here>>
Guildford Borough Council is hosting a Car Free Day on Sunday 25th September.  For further information and road closures
please click here>>
BREAKFAST CLUB
Please find attached the updated S4Ks clubs poster promoting both the breakfast club and after-school care.  This is a digital leaflet so the book now button will take you directly to the booking form.
The after-school club is very popular and the club takes up to 30 children.  Please make sure you book early to reserve your space, to avoid any disappointment.
S4Ks have run our breakfast club for two years and during that time numbers have been very low.  The breakfast club was kept going to support families during the pandemic.  Due to the very low numbers, S4ks have agreed to run the breakfast club up to October half term and then take a view on numbers.  For this club to be financially viable, the numbers of children need to increase to at least 10 children a day.  If the numbers do not pick up, unfortunately S4Ks will cease to run this club.  As a school, we recognise how important it is to offer before and after school wrap around care.  We are hoping that numbers pick up, now more people are returning to the office to work.
We will of course keep you fully updated on the availability of the breakfast club.
RECEPTION CLASS
This week, the Reception team have been busy getting the classrooms ready for our new children. They have had a lovely time on home visits, getting to know the new families that joined Sandfield this week!  Welcome everyone!
Please note that P.E days for Reception Class is Friday.
YEAR 1 & YEAR 2
What a fabulous first week back we have had in KS1. The children have settled in quickly and enjoyed seeing their friends again, which has been fantastic to see. In English, we have been reading "Mr Gumpy's Outing" which the children have so enjoyed.
In Year 1 we have learned how to draw the characters from the story and we made his boat out of Lego. In Year 2 we acted out the story and then wrote some fantastic character descriptions of Mr Gumpy. Well done Year 1 & 2 for an amazing start to the new year.
Please note that PE days for Year 1 is Monday and Year 2 is Tuesday.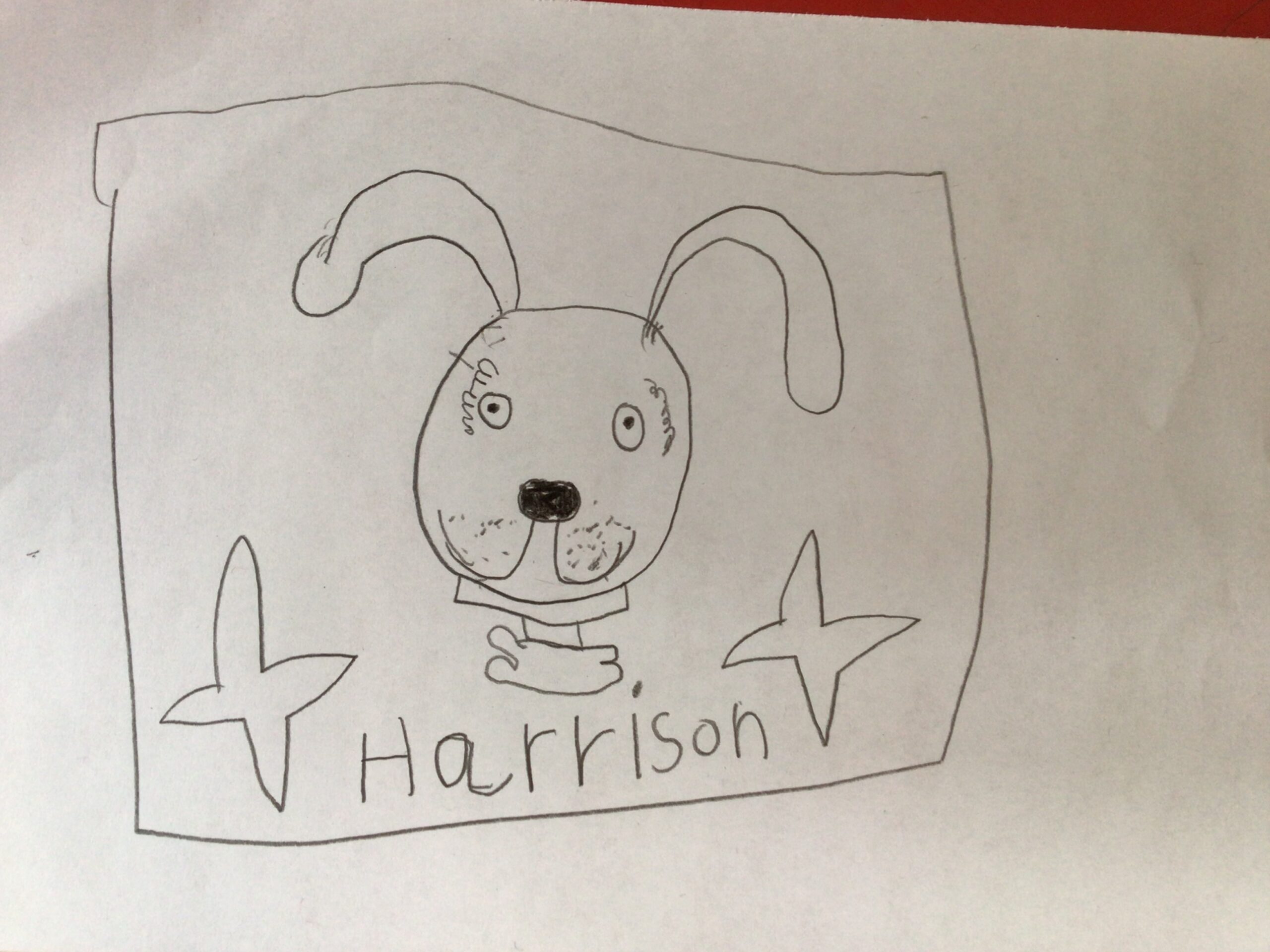 YEAR 3 & YEAR 4
Year 3 and Year 4 came back into school smiling, excited and ready to learn.
It was lovely to see them and hear all about what they have been up to over the summer break. The new team (Mrs Howard, Mrs Dorman and Mrs Mason) have spent time over the holiday setting up the classrooms and planning for our new topics. Our main theme is India and how its physical and human geography compares with Guildford. In Science, we are learning about plants: their parts and functions, how they grow best and how seeds are dispersed. Autumn is a great time to look at the wide range of seeds, nuts and fruit around us.
The children will have outdoor PE on Wednesday (joggers and hoodies) and indoor PE on Thursday (shorts and t-shirts). They can wear their PE into school on those days as in previous years.
To start the year, we learned about positive mindset and how to develop a growth attitude to our learning. Not ' I can't ' but 'I can't do it YET!'. When faced with a tricky challenge, the children were able to show how mistakes are good and it's OK to ask for help.
Well done, Year 3 and Year 4 – we are going to have an amazing year!
YEAR 5 & YEAR 6
What a start to the year it has been this week!
Year 5 and Year 6 have been settling in and sorting out the basics.  Then we all remembered what sort of things we needed for school like PE kit, pencil cases and energy!  We have also done lots of activities to get to know each other and find out what makes us happy.  These are some of the Year 5 candles showing their favourite ways to relax and stay centred.  Year 6 has done silhouettes of heads and drawn the things we love in our lives!
Please note that P.E. days for Year 5 is Tuesday and Wednesday and Year 6 is Tuesday & Thursday.
December

2023

Mon
Tue
Wed
Thu
Fri
Sat
Sun

1

Mufti Day - bring wine & chocolates for the fair

Morning Club with Miss Campbell-Bell

Home Club with Planet Soccer

Planet Soccer Creators Club - Years R, 1 & 2

Winter Fair - PTA Event

• • • • •

4

Morning Club with Mrs Donnithorne

Ahora Spanish Club KS2

Home Club with Planet Soccer

Lion Rock Kids - Science Club Years 1 to 4

• • • •

5

Morning Club with Mrs Parker

Christmas Concert _ Year 4 String Scheme End of Term Concert

Home Club with Planet Soccer

Homework Club (Invitation Only)

Planet Soccer - Street Football KS2

Planet Soccer Creators Club - Years R, 1 & 2

RGS Chess Club for KS2

• • • • • • •

6

Morning Club with Mrs March

Home Club with Planet Soccer

Lion Rock Kids - Art & Craft Club Years 1 to 4

Planet Soccer - Dodgeball KS2

Planet Soccer Creators Club - Years R, 1 & 2

• • • • •

7

Morning Club with Mrs Davey

Tae Kwon-Do Club - Years 2 to 6

Rock Steady Music Lessons

Boogie Pumps Dance Club for Years R, 1 & 2

Home Club with Planet Soccer

Planet Soccer - Football - Years 1 & 2

Planet Soccer Creators Club - Years R, 1 & 2

• • • • • • •

8

Morning Club with Miss Campbell-Bell

Year 2 Visiting GHS to see The Snowman

Home Club with Planet Soccer

Planet Soccer Creators Club - Years R, 1 & 2

• • • •

11

Morning Club with Mrs Donnithorne

KS1 Nativity Performance

Ahora Spanish Club KS2

Home Club with Planet Soccer

• • • •

12

Morning Club with Mrs Parker

Home Club with Planet Soccer

Planet Soccer - Street Football KS2

Planet Soccer Creators Club - Years R, 1 & 2

• • • •

13

Christmas Jumper Day

Morning Club with Mrs March

Whole School Christmas Dinner

Home Club with Planet Soccer

Planet Soccer - Dodgeball KS2

Planet Soccer Creators Club - Years R, 1 & 2

• • • • • •

14

Morning Club with Mrs Davey

Tae Kwon-Do Club - Years 2 to 6

KS1 Nativity Performance

Rock Steady Music Lessons

Home Club with Planet Soccer

Planet Soccer - Football - Years 1 & 2

Planet Soccer Creators Club - Years R, 1 & 2

• • • • • • •

15

Morning Club with Miss Campbell-Bell

Home Club with Planet Soccer

Planet Soccer Creators Club - Years R, 1 & 2

• • •

18

Morning Club with Mrs Donnithorne

Home Club with Planet Soccer

• •

19

Morning Club with Mrs Parker

Winter Singalong!

Home Club with Planet Soccer

Planet Soccer Creators Club - Years R, 1 & 2

• • • •

20

End of the Autumn Term Today at 1:30pm

Mufti Day & Christmas Surprise!

Morning Club with Mrs March

• • •

21

Christmas Holidays - School is Closed to All Pupils

Planet Soccer Holiday Camp

• •

22

Christmas Holidays - School is Closed to All Pupils

Planet Soccer Holiday Camp

• •

23

Christmas Holidays - School is Closed to All Pupils

•

24

Christmas Holidays - School is Closed to All Pupils

•

25

Christmas Holidays - School is Closed to All Pupils

•

26

Christmas Holidays - School is Closed to All Pupils

•

27

Christmas Holidays - School is Closed to All Pupils

•

28

Christmas Holidays - School is Closed to All Pupils

•

29

Christmas Holidays - School is Closed to All Pupils

•

30

Christmas Holidays - School is Closed to All Pupils

•

31

Christmas Holidays - School is Closed to All Pupils

•