NEWSLETTER 16/09/2022
MESSAGE FROM MRS COLLINS
Squad Timetable

Sandfield Sports Offer 2022-2023
 I am delighted to welcome Coach Mohammed as our new Sandfield Sports Coach for this year.  Mohammed is responsible for training and leading our sports squads.  The timetable above shows all the squads available at lunchtime for your children.  All of these are coached sessions that are led by trained professionals.  The big idea is that every child across the school participates in at least one squad session a week.
For the first time, we have organised to have two squads that will be off-site.  These will be based at Allen House Grounds, just opposite the school.  This provides our children with a larger area to practice athletics and football.  On Thursday we took our Year 5 & 6 Cross Country team for a training session, ahead of their first competition next week!
Our wonderful new reception class also had their first PE lesson at Sandfield this week.  Learning to skip and complete the agility stepping stones were the key objectives to achieve.   It was great to see all the children giving new things a go!  Well done.
Phase Group Curriculum Meetings Wednesday 21st September 2022 between 3:30 – 4:00pm
 Thank you to those parents who have already signed up. A gentle reminder of our phase group curriculum meetings next Wednesday. This is a great opportunity to meet your child's class teacher and find out more about Sandfield's vision and ethos, items your children will need, exciting curriculum highlights for the year and to know the expectations for reading, spelling, maths and home learning.
During this time, your children will be looked after on the playground by Mrs Kennedy and Mrs Lidstrom.   We will only be able to look after children attending Sandfield.
To register your interest, which will aid our planning of the event, please click here>>
Jewellery Reminder at Sandfield 
In the interests of health and safety children must not wear jewellery to school, with the exception of medical alert bands.  If pierced earrings are worn they must be studs only, no piercing may be worn in any other area than up to one in each ear.
All watches and medical bands and earrings must be removed independently by the child for PE and swimming lessons and remain the child's responsibility.  If a child cannot take out their earrings the child needs to come to school with their ears taped, or be able to apply their own tape.
For further information please see Physcial Education Health and Safety Update May 2020:  https://www.afpe.org.uk/physical-education/wp-content/uploads/HealthSafety-Update-May-2020.pdf
Footwear Reminder
All shoes must be black and have a safe and sensible design, additional details and lights are not permitted. Shoes must be flat and have no heel to ensure the safety of the wearer.  Black ankle boots for winter are allowed.  Please see our uniform policy for further details
https://sandfield.surrey.sch.uk/uniform-at-sandfield-school/
Wishing you a good long weekend and we will see you on Tuesday 20th September.
Mrs Collins and the Sandfield staff team
CELEBRATION ASSEMBLY
Children in Celebration Assembly this week were:
Year R: Will be joining us later in the term
Year 1: Lockhart and Ivy
Year 2: Alyssa and Sampson
Year 3: Ines and Adonai
Year 4: Kasey and Jaidyel
Year 5: Hudson and Ivan
Year 6: Aaron and Joseph
ATTENDANCE THIS WEEK
The school target for the year set by the Surrey County Council Inclusion Team is 93.4%
This week the whole school achieved 95.9%
MESSAGE FROM THE OFFICE
Parent to School Communication: Please can we remind all our new families to sign up to the Studybugs App as soon as possible.  There is a link on the Parents section of our website.
Please check the calendar at the end of this newsletter for club information and important dates.
NEWS FROM THE INCLUSION TEAM 
Courses and Workshops for Parents: 
There are lots of
courses
and workshops on offer to all parents, carers and families this term.  To see what is on offer ,
please click here>>
REMINDER: Cost of Living Crisis: Free course launching in Guildford to help people budget as energy bills soar:  CAP's Life Skills course will start on 22nd September at 9.30am at St Clare's Church, Cabell Road, Guildford GU2 8JW.  To register for the course or find out more details please email Ann  at annmather@caplifeskills.org or ring 07311 827828
Young Carers: For help and further information on Young Carers, please click here>>
Secondary School Applications: We have produced a useful handout regarding Open Days and Evenings for applying for a place in a Secondary school. Please click here>>
REMINDER: Sandfiedl Padlet:  Please remember to have a look at The Sandfield Padlet.  This is a resource for all parents which is regularly updated by The Inclusion Team with information on courses, wellbeing information, learning resources as well as activities and resources in our local community please click here>>
MESSAGE FROM THE SPORTS LEAD
We are very pleased that Coach Mohammed has taken over from Coach Raven as our Sports Coach for this year!  Please see below confirmed events so far this year. If your child is selected, please complete the consent forms asap to help us plan the event in time.  Thank you to all the parents for your support – we can't do it without you!
Mrs Holloway, PE and Sports Lead
Confirmed Sports Events
Year 5 & Year 6 Cross Country Competition at St. Josephs – Thursday 22/09/2022
Many thanks, Coach Mohammed
COMMUNITY NEWS 
To see what is on offer and for information on what's happening in our Community, please click here>>
Guildford Borough Council is hosting a Car Free Day on Sunday 25th September.  For further information and road closures
please click here>>
BREAKFAST CLUB
Please find attached the updated S4Ks clubs poster promoting both the breakfast club and after-school care.  This is a digital leaflet so the book now button will take you directly to the booking form.
The after-school club is very popular and the club takes up to 30 children.  Please make sure you book early to reserve your space, to avoid any disappointment.
S4Ks have run our breakfast club for two years and during that time numbers have been very low.  The breakfast club was kept going to support families during the pandemic.  Due to the very low numbers, S4ks have agreed to run the breakfast club up to October half term and then take a view on numbers.  For this club to be financially viable, the numbers of children need to increase to at least 10 children a day.  If the numbers do not pick up, unfortunately S4Ks will cease to run this club.  As a school, we recognise how important it is to offer before and after school wrap around care.  We are hoping that numbers pick up, now more people are returning to the office to work.
We will of course keep you fully updated on the availability of the breakfast club.
RECEPTION CLASS
We've had a very busy first full week in Reception!
This week, we've been exploring our classrooms and outdoor spaces. We are making new friends and learning more about sharing each day. We've also been working hard on our super tidying up skills. Outside, some of us worked together to build a giant dinosaur house, equipped with outdoor slides for cars to race on! We went fishing to feed the dinosaurs in their outdoor palace! If the dinosaurs or any of our other pets get ill, we had many wonderful vets on hand to help fix anything from bruises, broken legs and even broken hearts!
In maths, we explored resources, practised some number formations and measuring in our indoor water tray. Many of us made weird and wonderful potions once we measured out the ingredients.
We have also shared lots about our families and ourselves. We made family drawings to display, which helps us have a piece of home with us in 'Big School'.
Reception have had a brilliant and exciting start- we are very proud!
REMINDER: P.E days for Reception Class is Friday.
YEAR 1 & YEAR 2
We have had another fabulous week here in Year 1 & Year 2.
In Year 2, this week in Maths we have been partitioning numbers to a hundred into tens and ones using various maths manipulatives… what a fantastic class of mathematicians we have.  In Year 1, this week in RE we have been learning about how and why the church is important to Christians which they have shown us in their amazing drawings.
Well done Year 1 & Year 2!
Reminder: PE days for Year 1 is Monday and Year 2 is Tuesday.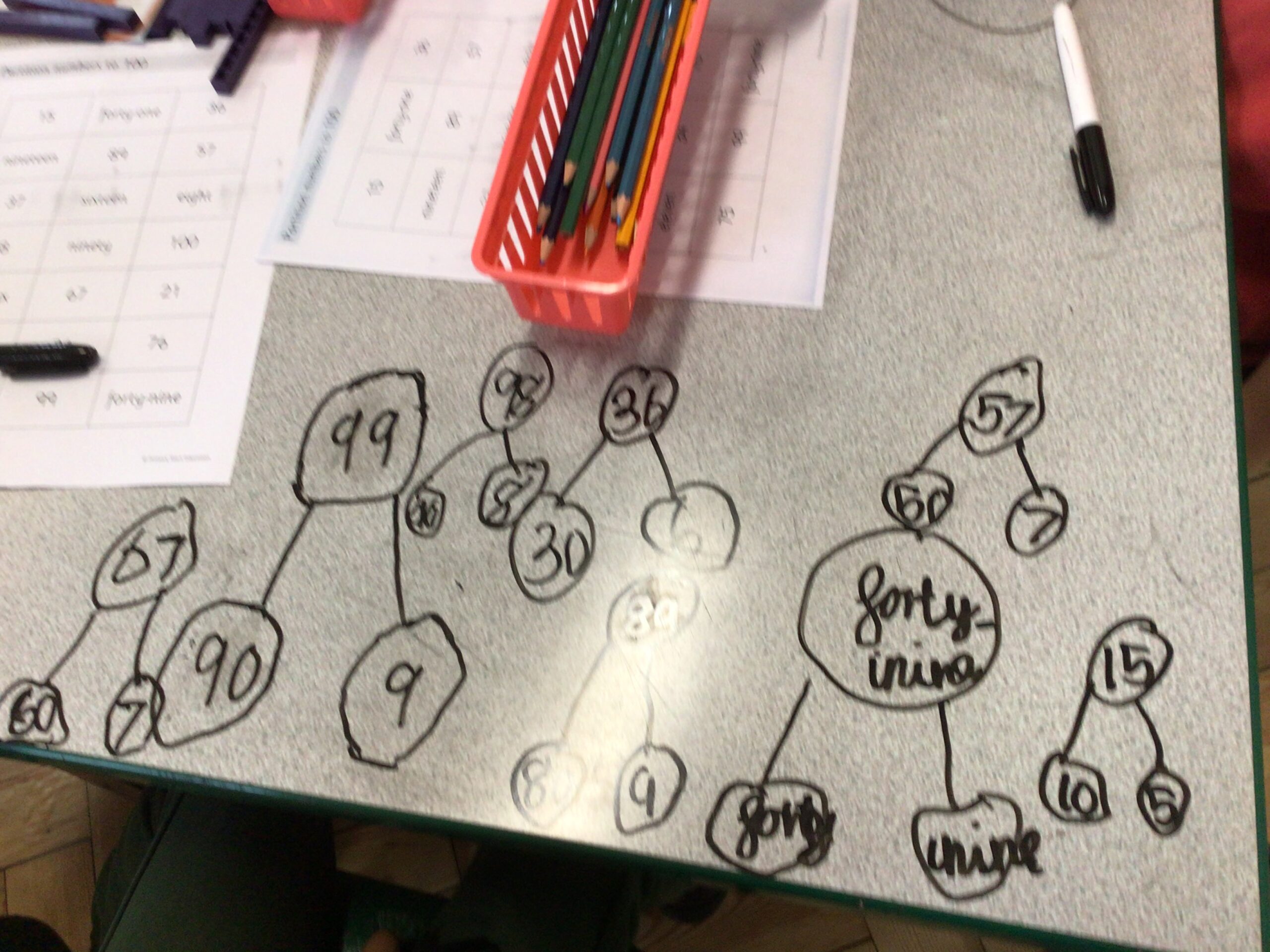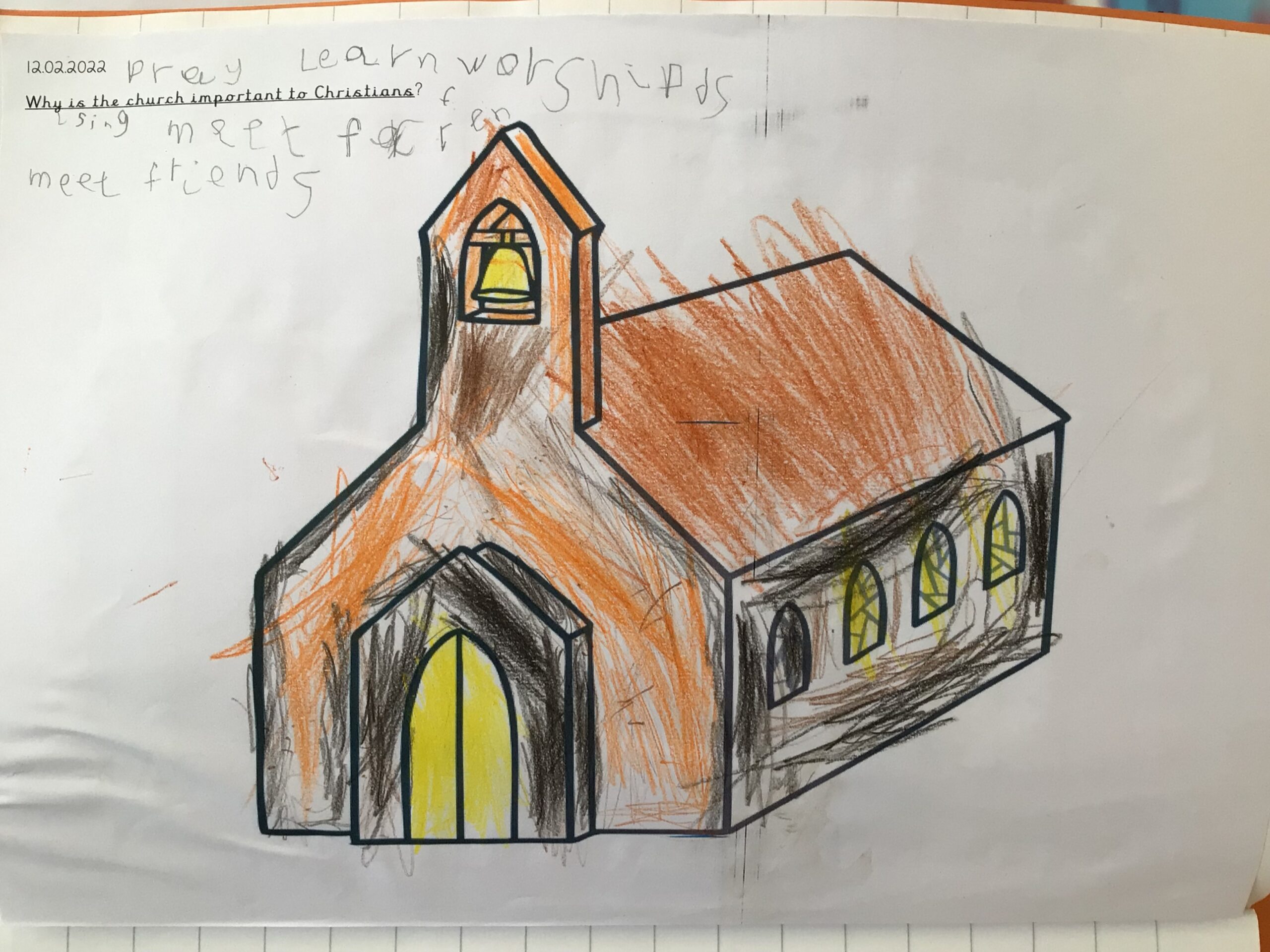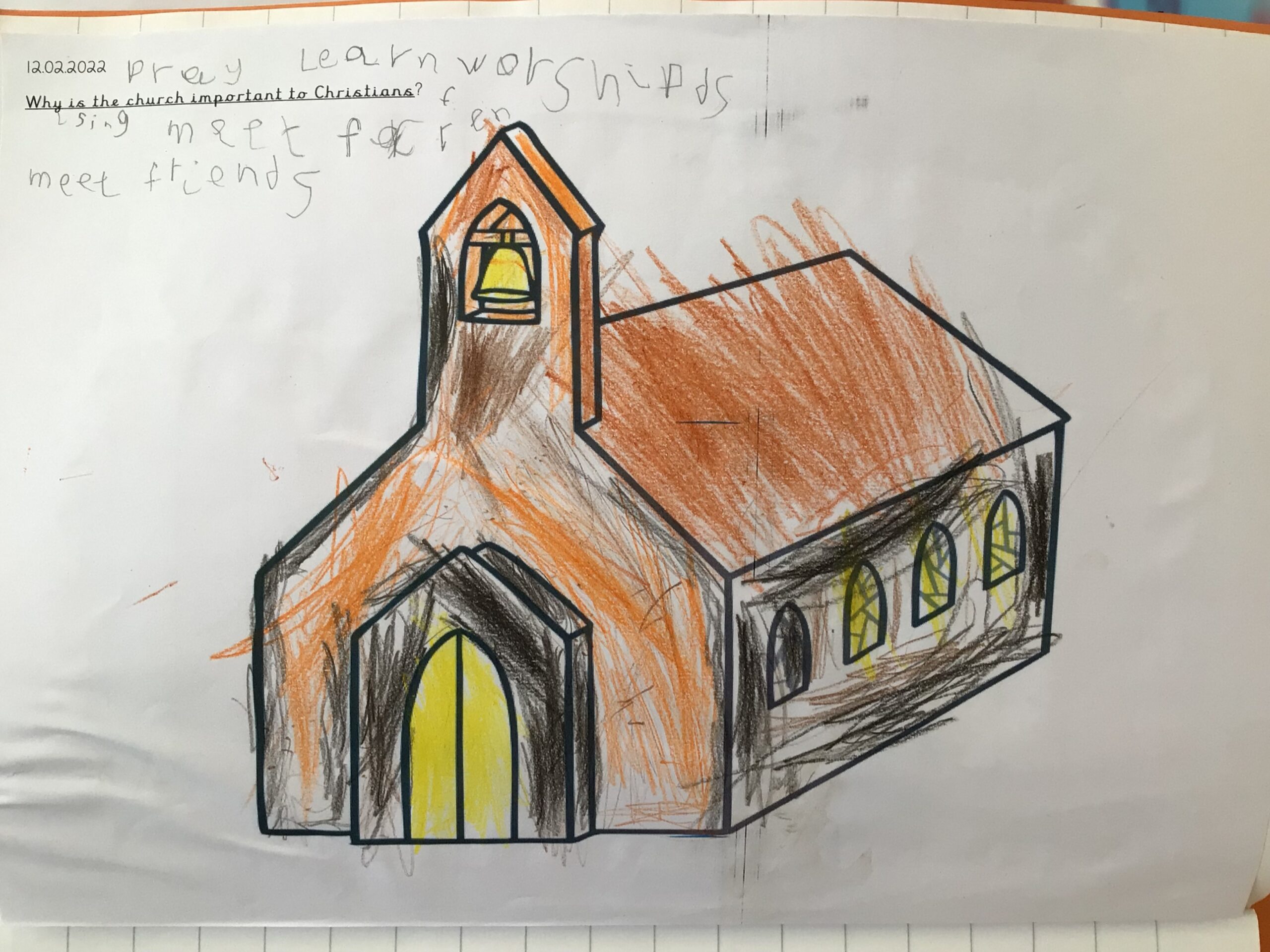 YEAR 3 & YEAR 4
This week, as part of our India topic, Year 3 and Year 4 have been creating their own artwork inspired by the Indian artist, S.H Raza. Year 3 used wax crayons and watercolours to highlight their geometrical patterns and Year 4 used oil pastels to great effect! They learnt about the importance of 'bindhu' (the dot, origin of life) and how many of the shapes and colours represented the natural elements of earth, wind, fire and water. They produced some amazingly creative pieces of art – well done Year 3 and 4!
We have also been busy learning about the importance of seeds in a plant's life cycle and how scientists collect seeds from all over the world to carry out research and conserve plant species. We looked at the work carried out in the Millennium Seed Bank at Kew Botanical Gardens and discovered that it houses over 2.4 billion seeds! The children enjoyed exploring where seeds can be found in different fruit and vegetables and observing the shapes and sizes of the seeds. Super scientific work everyone!
Reminders: Please note PE on Wednesday (joggers and hoodies) and indoor PE on Thursday (shorts and t-shirts).
Year 4 String Scheme takes place every Friday (please see the calendar on our website for exact dates), please ensure all instruments are in school.
YEAR 5 & YEAR 6
It was an awesome and interesting WOW start this week for our Treasure Island topic!
There was some drama as the children immersed themselves in the text, some italicised names as we found out how tricky Olde English writing was, a game to find out pirate-themed terminology such as grog and dead-lights and then some sensible research with pirate books!  A great start!
Please note that P.E. days for Year 5 is Tuesday and Wednesday and Year 6 is Tuesday & Thursday.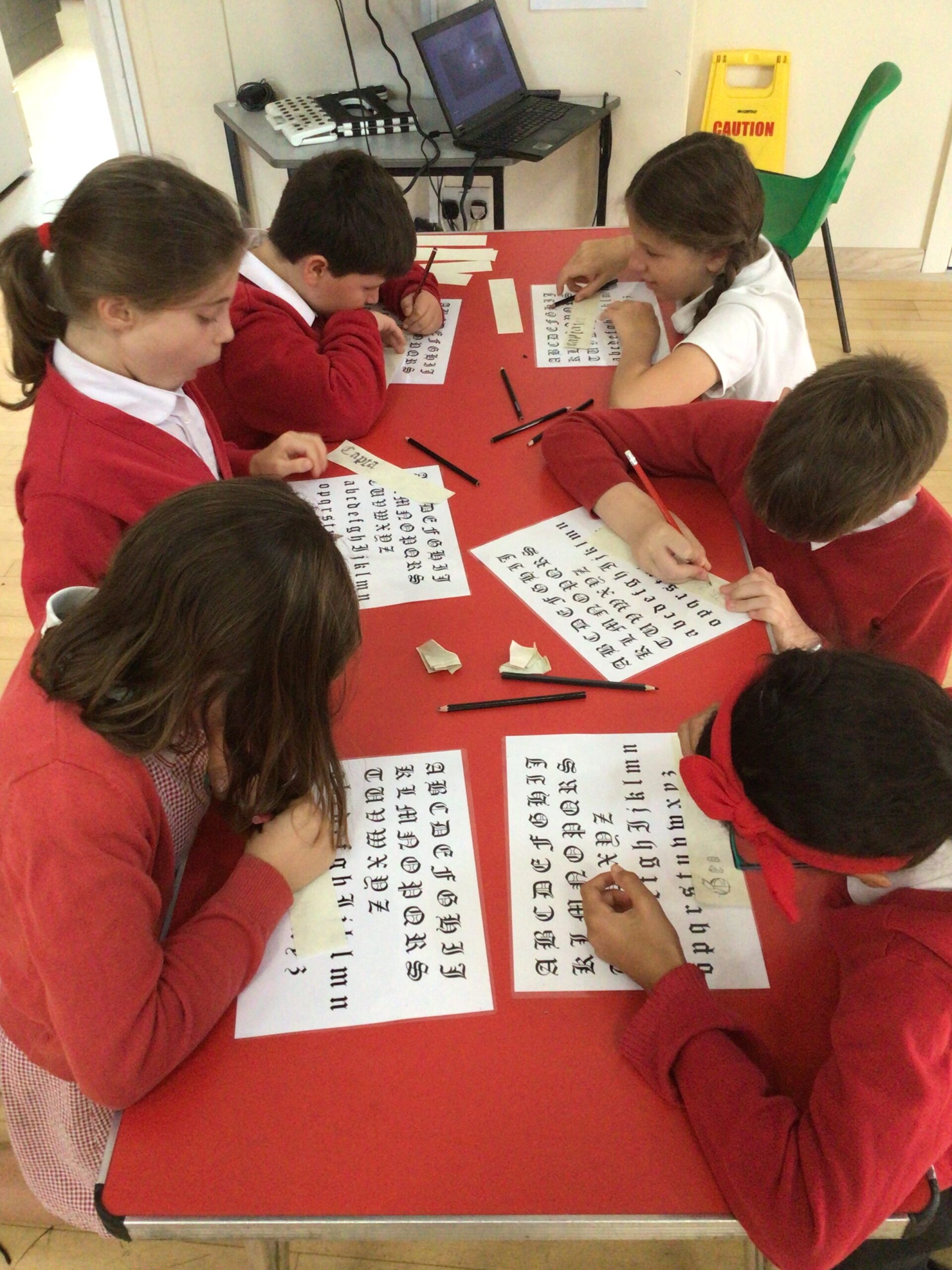 September

2023

Mon
Tue
Wed
Thu
Fri
Sat
Sun

4

INSET Day - School is closed to all pupils

•

5

INSET Day - School is closed to all pupils

•

6

Autumn Term Begins Today for Children in Year 1 to Year 6 Only

Reception Class 2023 Home Visits (1/4)

Morning Club with Mrs March

Home Club with Planet Soccer

• • • •

7

Reception Class 2023 Home Visits (2/4)

Morning Club with Mrs March

Home Club with Planet Soccer

• • •

8

Reception Class 2023 Home Visits (3/4)

Morning Club with Mrs March

Home Club with Planet Soccer

• • •

11

Reception Class 2023 Home Visits (4/4)

Morning Club with Mrs Donnithorne

Home Club with Planet Soccer

• • •

12

Morning Club with Mrs Parker

Reception Class Group A in

Reception Class Group B in

Home Club with Planet Soccer

Planet Soccer - Street Football KS2

• • • • •

13

Morning Club with Mrs March

Reception Class Group A in

Reception Class Group B in

Home Club with Planet Soccer

Planet Soccer - Dodgeball KS2

• • • • •

14

Morning Club with Mrs Davey

Tae Kwon-Do Club - Years 2 to 6

Reception Class in until 12:30pm

Boogie Pumps Dance Club for Years R, 1 & 2

Home Club with Planet Soccer

Planet Soccer - Football - Years 1 & 2

• • • • • •

15

Reception Class in full time from today

Morning Club with Miss Campbell-Bell

Home Club with Planet Soccer

• • •

18

Morning Club with Mrs Donnithorne

Home Club with Planet Soccer

• •

19

Morning Club with Mrs Parker

Year 4 String Scheme

Home Club with Planet Soccer

Homework Club (Invitation Only)

Planet Soccer - Street Football KS2

• • • • •

20

Morning Club with Mrs March

Home Club with Planet Soccer

Planet Soccer - Dodgeball KS2

• • •

21

Morning Club with Mrs Davey

Tae Kwon-Do Club - Years 2 to 6

Year 5 & Year 6 Cross Country Competition-CANCELLED

Boogie Pumps Dance Club for Years R, 1 & 2

Home Club with Planet Soccer

Planet Soccer - Football - Years 1 & 2

• • • • • •

22

Morning Club with Miss Campbell-Bell

Home Club with Planet Soccer

• •

25

Morning Club with Mrs Donnithorne

Home Club with Planet Soccer

• •

26

Morning Club with Mrs Parker

Year 4 String Scheme

Home Club with Planet Soccer

Homework Club (Invitation Only)

Planet Soccer - Street Football KS2

• • • • •

27

Morning Club with Mrs March

Home Club with Planet Soccer

Planet Soccer - Dodgeball KS2

• • •

28

Morning Club with Mrs Davey

Tae Kwon-Do Club - Years 2 to 6

EYFS Parents Information Meeting

Boogie Pumps Dance Club for Years R, 1 & 2

Home Club with Planet Soccer

Planet Soccer - Football - Years 1 & 2

• • • • • •

29

Morning Club with Miss Campbell-Bell

Home Club with Planet Soccer

• •