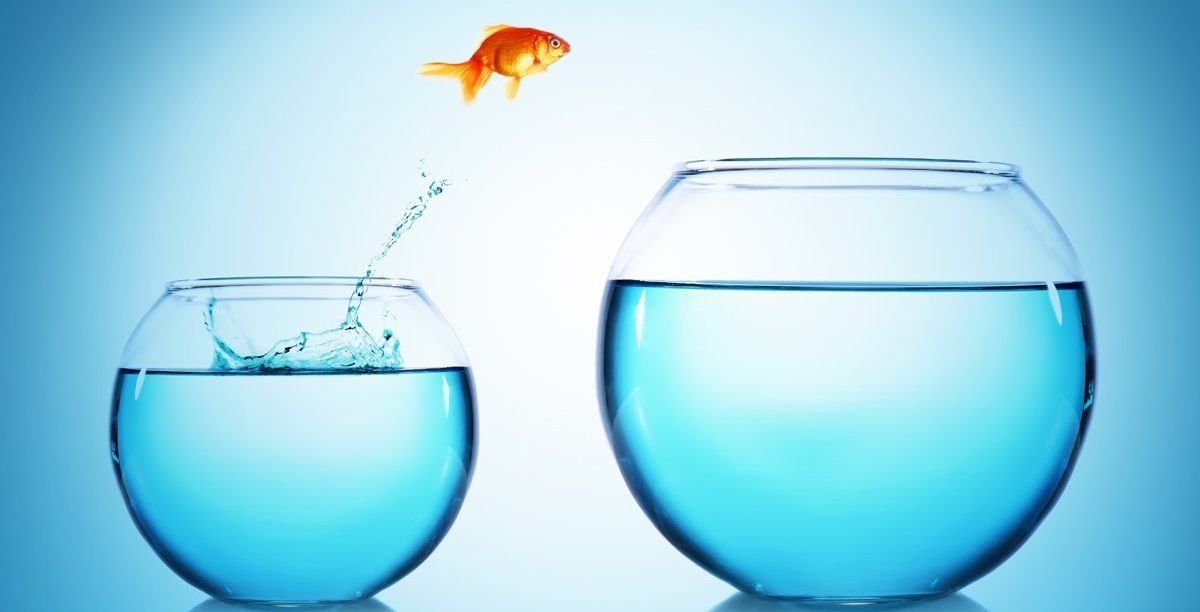 Welcome back to the summer term!
Our theme for the coming weeks is "Go For It!"  The summer term is filled with opportunities to try something new, get involved and give it your best effort.
This term we have a whole school Coronation Event, where every class will perform something special for our new King and our whole school sports day at the cricket ground, which is a festival of sporting action for all children.
In KS1, Year R are completing their first school visit to Bocketts Farm.  This will be so exciting for them.  There is also a Titanic workshop for Years 1 and 2, which links to their topic, "The Tip of the Iceberg." I was very careful when I spoke about this in assembly, to ensure I gave away no spoilers!
It is also so busy in KS2 with activity days and residentials.  Year 6 are off to High Ashurst and Year 4 are sleeping over in school.  Year 3 and 4 have a Roman experience day, which links with their history topic.  The final strings concert is also a highlight for Year 4, when they perform at the RGS in July. KS2 children will also take part in the Guildford Schools District Sports Competition.  Last year we won 58 medals and this year we aim to achieve even more!  Coach Mohammed and the S4Ks coaches have already started the practices at lunchtime.
Finally, we look forward to the end of year production, performed by our superstars in Year 5  and 6.  What a way to end the summer term!
Cross Country Competition at Boxgrove Thursday 20/04/2023
Members of our amazing Year 3 and Year 4 Cross Country Squad! Going for it at their first event.
There is lots to offer all children this term, as we celebrate our wider curriculum offer.  Our goal is for all children to get involved and "Go For It!"
King for the Day!
We are pleased to announce that we have extended the nomination for Sandfield Kings for the Day!  All nominations will need to be given in to the office by Wednesday next week please.
We all look forward to you spending lunchtime in school from 12 noon until 1:30pm and get thoroughly spoilt!
Important Dates To Note for Summer Term 2023 
Please find below important dates for the Summer term, including dates for sporting events so that you can all join us and support your children.  All information is also on our calendar on the website.
CLUBS: ALL CLUBS BEGIN W/C 24/04/2023
Saturday 22nd April 2023 – Year 5 & 6 Netball Tournament, selected squad members only – SANDFIELD HAVE WITHDRAWN FROM THIS EVENT
Monday 24th April – Class Photos and Year 6 Leavers Photos
Wednesday 26th April – Coffee Morning for EAL Parents and Carers
Thursday 27th April – Year 5 & 6 Cross Country at Holy Trinity, selected squad members only – ORGANISERS HAVE CANCELLED THIS EVENT
Monday 1st May – Bank Holiday, school is closed
Friday 5th May – Sandfield celebration of the coronation of King Charles III
Monday 8th May – Bank Holiday, school is closed
Tuesday 9th May to Friday 12th May – Year 6 SATs (no leave is granted this week)
Monday 15th May – Year 5 & Year 6 Trip to Holy Trinity Church
Tuesday 16th May – Year 6 Junior Citizenship Training at The Spectrum
Monday 22nd May to Wednesday 24th May – Year 6 Residential to High Ashurst
Wednesday 22nd May – Reception Class trip to Bocketts Farm
Wednesday 26th May – INSET Day – School is closed to all pupils
w/c 29th May – Half Term
Wednesday 7th & 8th June – Year 3 & Year 4 Residential
Monday 12th & Tuesday 13th June – District Sports Squad Practise at Stoke Park, squad only
Wednesday 14th June – Coffee Morning for EAL Parents
Friday 16th June – Sandfield Sports Day at Woodbridge Road Cricket Ground
Monday 19th June – District Sports Squad Practise at Stoke Park, squad only
Wednesday 21st June – District Sports at Guildford Spectrum
Friday 23/06/2023 – Titanic Workshop for Year 1 and Year 2
Tuesday 27th & Wednesday 28th June – Secondary Induction Days
Tuesday 27th June – Year 3 & Year 4 Roman Experience Day!
Monday 3rd July – Year 4 End of Year String Scheme Concert at The Royal Grammar School
Wednesday 12th July & Thursday 13th July – KS2 Production 7:00pm-9:00pm
Monday 17th July – End of Year Reports sent out
Friday 21st July – END OF TERM AT 1:30PM
Wishing you all a great weekend!
Best wishes
Mrs Collins and The Sandfield Team
Children in Celebration Assembly this week were:
Year R: Isla and Harriet
Year 1: Travis and Lyla
Year 2: Aki and Hayson
Year 3: Teddy and Mina
Year 4: Anes and Nathalie
Year 5: Leonidas and George
Year 6: Imogen C and Nadiya
Well done everyone!
Hellos and Goodbyes!
None this week!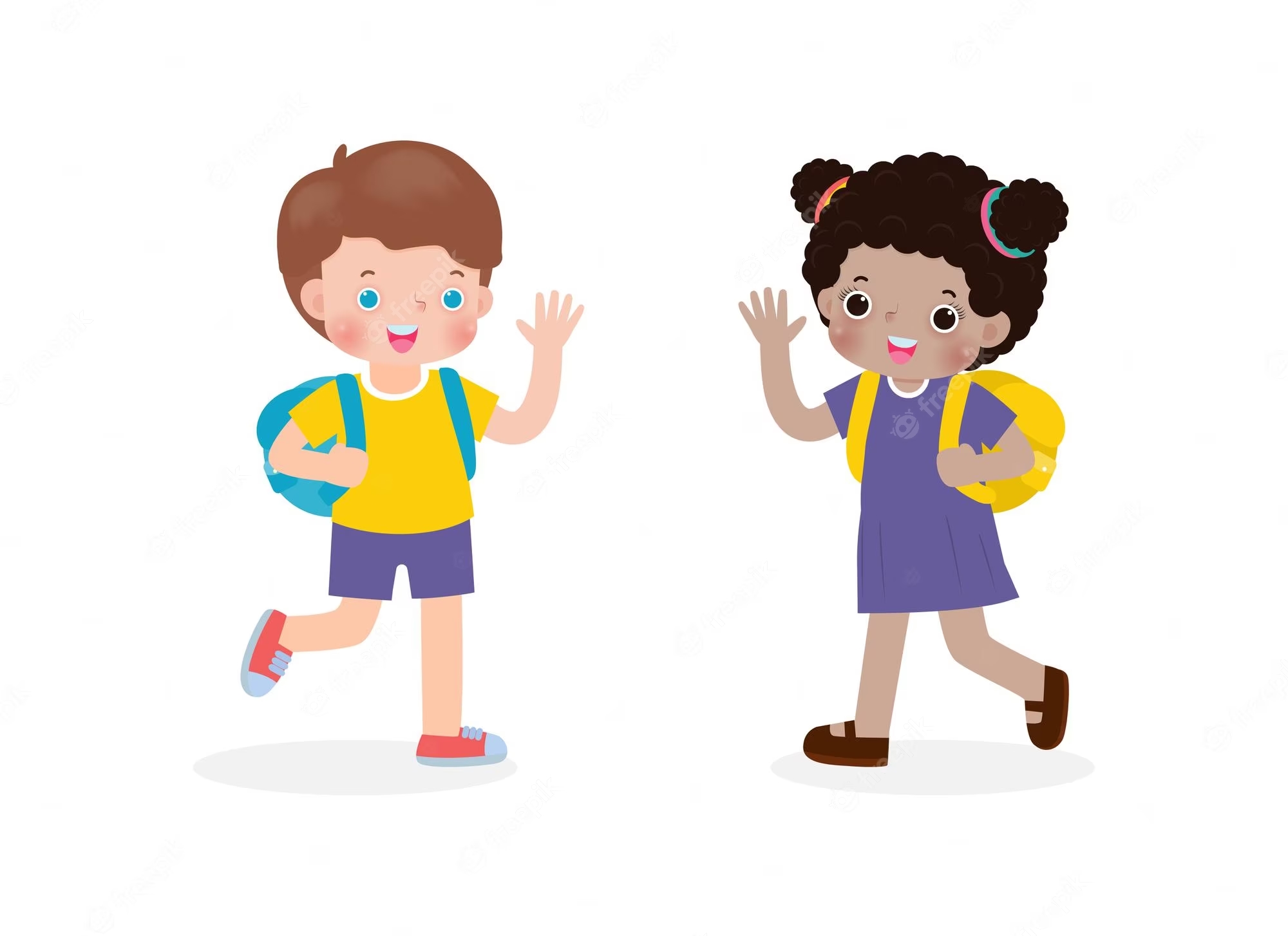 Sandfield Babies!
None this week!
The school target for this year 2022-2023 has been set by the Surrey County Council Inclusion Team and is 97%
This week the whole school achieved 91.0%.
NEWS FROM THE INCLUSION TEAM
Here at Sandfield, we are lucky to have many different cultures and religions with all of the associated celebrations and food.  We would welcome other members of our school community to share celebrations in this way.  If you would like to celebrate an important date in your cultural or religious calendar, please contact me via Studybugs or email parents@sandfield.surrey.sch.uk to discuss any ideas further.  We look forward to hearing from you.
Just a reminder that if there are any pupils that will be fasting or praying during the period of Ramadan, please let us know so that we can support the children with this.
Sandfield Padlet – Courses, Workshops and Information for Parents
Our Padlet lists the school's main digital resources and some recommended resources from the Inclusion and Pastoral team. This is aimed at all our parents and carers and is a live platform that staff will continue to update.
There are also lots of courses and workshops on offer to all parents, carers and families.  To see what is available, including free cookery classes and supporting your child with reading from Surrey Family Learning etc. please look at the Sandfield Padlet, there is lots of information available for everyone along with local events!
Click here for information on Community Links and Media at Sandfield
Inclusion Team Useful Links
MESSAGE FROM THE READING LEAD
Writing Pupil Voice
Thank you to all parents and children who have responded to the Writing questionnaire.  We received over 190 replies which is absolutely amazing!
If you have any further questions regarding this, please message me via Studybugs.
Many thanks,
Claire McIllroy
Reading Lead
SPORTS FIXTURES AND NEWS AT SANDFIELD
Confirmed Sports Events
Please ensure that consent forms for squad members are completed as soon as possible.  This helps us enormously with planning transport.
Many thanks, Coach Mohammed
SAFEGUARDING – Use of Mobile Phones
We are still seeing parents and carers using mobile phones on-site, please be aware that you will be asked to end your call before you enter any of the gates.
MESSAGES FROM THE SANDFIELD PTA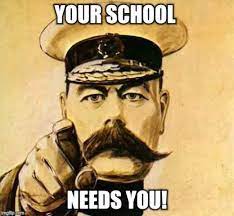 PTA Committee:  We urgently need the following for the Committee for the PTA:
3 Trustees: this is a low-maintenance role which is mostly administrative.
Co-Treasurer: to work alongside Esmat (Cyrus's and Lockhart's mum).
Secretary: mainly administrative, minute taking etc.
Please let Mrs Collins know if you would like to discuss any of these vital roles further or would like to volunteer!
PTA Summer 'Family' Event:  'SANDFEST' Saturday 24th June 2023:
Following last years successful 'Sandfest' the event is returning bigger and better!  This event for families will be in the afternoon in the form of a mini-festival and we will have Live Artists (to be announced over the coming months), as well as a BBQ and other refreshments.  There will be the usual stalls including the adult tombola, jolly jars, raffle, children's games.  Book this date in your diaries bring along your chairs and blankets and enjoy a festival afternoon.
Curchods Estate Agents have kindly agreed to sponsor Advertising Boards for our 'Sandfest' event this year. They pay the school £10 for each board that a parent agrees to have at their property to advertise the event.  It would be great if parents would sign up for this and the form will be sent home after the Easter holiday.
Lots of help will be needed to help make this event a success.  More details to follow!
If you are interested in any of the above roles or have any other ideas, please email Sandfieldschoolpta@gmail.com, or catch Emma and Nick at school.
Many thanks
Sandfield PTA
RECEPTION CLASS
Such a wonderful start to our summer term!
The children have come back well rested, with huge smiles on their faces.  They were most excited to be reunited with their friends and teachers. The classroom was brighter and lighter with our spring theme. Our role-play transformed into an organic farm shop. 
We started the term looking more closely at kings and dragons to commemorate Saint George's Day coming up this weekend. The children explored natural materials and used them to collaboratively build dragon habitats. They also used recyclable materials to make their own fire-breathing dragons and shields to help defend Saint George.
Click/tap an image for a gallery view
YEAR 1 & YEAR 2
What a fabulous start to our summer  term and it was lovely to see the children back,ready to learn.
We have started learning about lighthouses with our two experience mornings. We drew, labelled and built lighthouses from Lego. The children were excited to learn lots of fascinating facts about lighthouses.
REMINDER: P.E days for Year 1 is  Monday and Year 2 is Tuesday.
Click/tap an image for a gallery view
YEAR 3 & YEAR 4
We have had a busy first week back beginning our new topic of Ancient Civilizations.
We started by finding out how to write instructions to build a Roman road and we will eventually be writing instructions on how to be a Roman soldier so watch this space!
We have started a new book called Empire's End by Leila Rasheed and are looking forward to finding out what happens. In Science we have begun learning about the forces of push and pull.
Hopefully the sun will start shining more brightly soon so we can enjoy outdoor PE lessons on both Wednesdays and Thursdays.
Reminders: PE on Wednesday (outside) & Thursday indoors (shorts and t-shirts will also be needed)
Year 4 String Scheme takes place every Friday, please ensure all instruments are in school.
Click/tap an image for a gallery view
YEAR 5 & YEAR 6
Year 5 & 6 have returned with such a positive and enthusiastic attitude.
We have continued with our digital musical project using the DAW ( Digital Audio Workstation) on our iPads to create and produce  our  own Hip Hop music tracks. They are brilliant and show such musical flair!
Our creative talents have also been developed in Indoor PE where the children have finished performing their Viking War Dance which incorporated the stage combat lessons they were working on last term.
REMINDER: P.E. days for Year 5 is Tuesday and Wednesday and Year 6 is Tuesday & Thursday.
Click/tap an image for a gallery view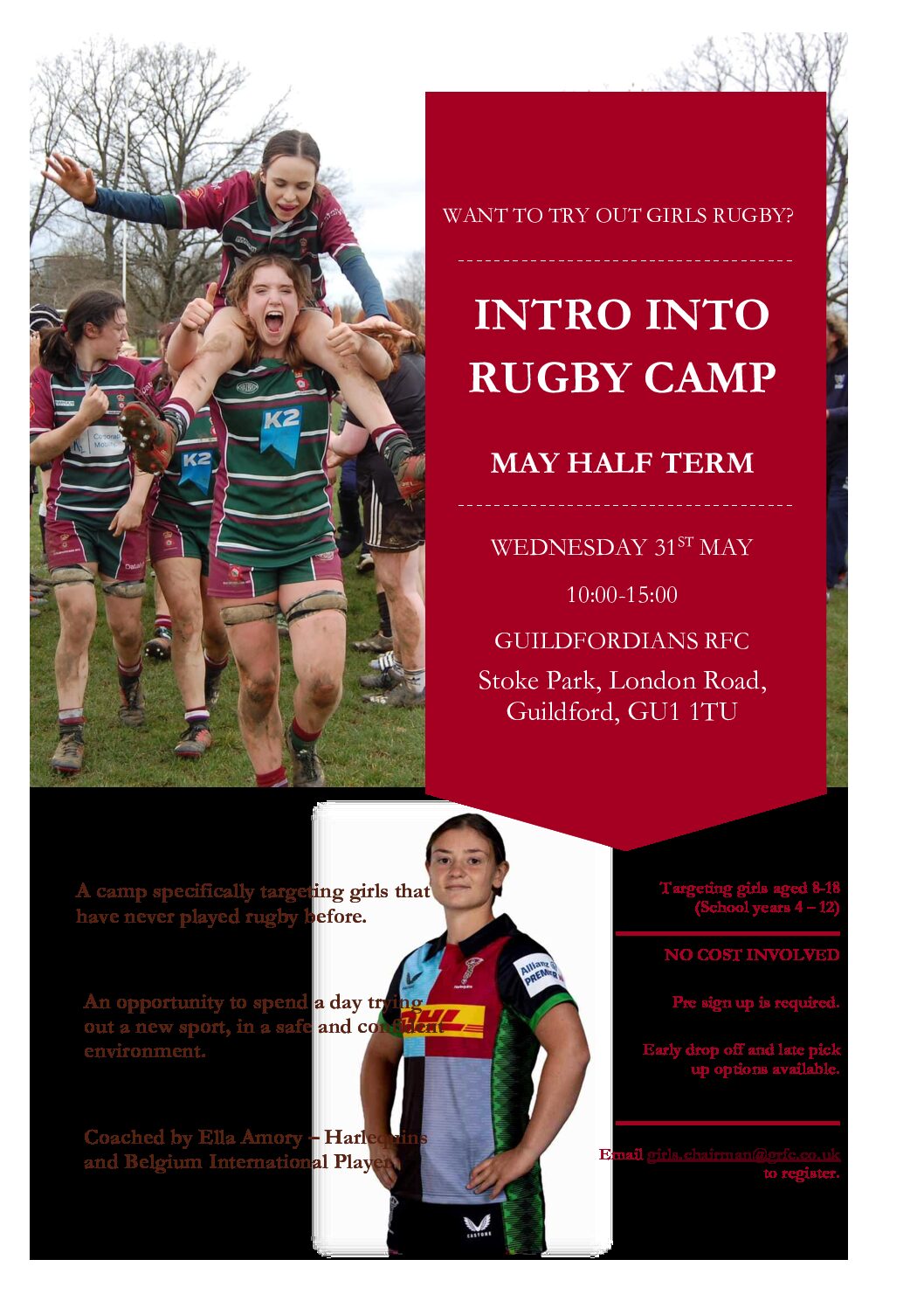 December

2023

Mon
Tue
Wed
Thu
Fri
Sat
Sun

1

Mufti Day - bring wine & chocolates for the fair

Morning Club with Miss Campbell-Bell

Home Club with Planet Soccer

Planet Soccer Creators Club - Years R, 1 & 2

Winter Fair - PTA Event

• • • • •

4

Morning Club with Mrs Donnithorne

Ahora Spanish Club KS2

Home Club with Planet Soccer

Lion Rock Kids - Science Club Years 1 to 4

• • • •

5

Morning Club with Mrs Parker

Christmas Concert _ Year 4 String Scheme End of Term Concert

Home Club with Planet Soccer

Homework Club (Invitation Only)

Planet Soccer - Street Football KS2

Planet Soccer Creators Club - Years R, 1 & 2

RGS Chess Club for KS2

• • • • • • •

6

Morning Club with Mrs March

Home Club with Planet Soccer

Lion Rock Kids - Art & Craft Club Years 1 to 4

Planet Soccer - Dodgeball KS2

Planet Soccer Creators Club - Years R, 1 & 2

• • • • •

7

Morning Club with Mrs Davey

Tae Kwon-Do Club - Years 2 to 6

Rock Steady Music Lessons

Boogie Pumps Dance Club for Years R, 1 & 2

Home Club with Planet Soccer

Planet Soccer - Football - Years 1 & 2

Planet Soccer Creators Club - Years R, 1 & 2

• • • • • • •

8

Morning Club with Miss Campbell-Bell

Year 2 Visiting GHS to see The Snowman

Home Club with Planet Soccer

Planet Soccer Creators Club - Years R, 1 & 2

• • • •

11

Morning Club with Mrs Donnithorne

KS1 Nativity Performance

Ahora Spanish Club KS2

Home Club with Planet Soccer

• • • •

12

Morning Club with Mrs Parker

Home Club with Planet Soccer

Planet Soccer - Street Football KS2

Planet Soccer Creators Club - Years R, 1 & 2

• • • •

13

Christmas Jumper Day

Morning Club with Mrs March

Whole School Christmas Dinner

Home Club with Planet Soccer

Planet Soccer - Dodgeball KS2

Planet Soccer Creators Club - Years R, 1 & 2

• • • • • •

14

Morning Club with Mrs Davey

Tae Kwon-Do Club - Years 2 to 6

KS1 Nativity Performance

Rock Steady Music Lessons

Home Club with Planet Soccer

Planet Soccer - Football - Years 1 & 2

Planet Soccer Creators Club - Years R, 1 & 2

• • • • • • •

15

Morning Club with Miss Campbell-Bell

Home Club with Planet Soccer

Planet Soccer Creators Club - Years R, 1 & 2

• • •

18

Morning Club with Mrs Donnithorne

Home Club with Planet Soccer

• •

19

Morning Club with Mrs Parker

Winter Singalong!

Home Club with Planet Soccer

Planet Soccer Creators Club - Years R, 1 & 2

• • • •

20

End of the Autumn Term Today at 1:30pm

Mufti Day & Christmas Surprise!

Morning Club with Mrs March

• • •

21

Christmas Holidays - School is Closed to All Pupils

Planet Soccer Holiday Camp

• •

22

Christmas Holidays - School is Closed to All Pupils

Planet Soccer Holiday Camp

• •

23

Christmas Holidays - School is Closed to All Pupils

•

24

Christmas Holidays - School is Closed to All Pupils

•

25

Christmas Holidays - School is Closed to All Pupils

•

26

Christmas Holidays - School is Closed to All Pupils

•

27

Christmas Holidays - School is Closed to All Pupils

•

28

Christmas Holidays - School is Closed to All Pupils

•

29

Christmas Holidays - School is Closed to All Pupils

•

30

Christmas Holidays - School is Closed to All Pupils

•

31

Christmas Holidays - School is Closed to All Pupils

•