Fantastic Fred Experience
On Tuesday Sandfield was home to the Fantastic Fred mobile classroom for the day! There was much excitement when the children entered school in the morning to find a brightly coloured vehicle on their playground.
Throughout the day, each class was invited to listen and learn from 2 very talented and enthusiastic actors.  The children learned about the importance of Food, Rest, Exercise and Device use with the help of the Professor and the superhero Fantastic Fred!  The focus was on the importance of eating the right food, getting enough sleep, being active and managing time on devices.  Hopefully they will have told you something about their performance!
If you would like to know more about Fantastic Fred and what the children do in these sessions, please click here>>
Sandfield Year 5 and Year 6 Choir Sing at G-Live
On Wednesday 22nd March, our Year 5 and 6 Choir represented Sandfield in the Guildford Music Festival at GLive.
There were a total of 11 different primary schools the area, all singing together live on stage.  It was such a fantastic opportunity for our children to be part of something very special and have the chance to work with a highly skilled conductor and sing with an orchestra.  We were all so proud of each and every child who performed with so much confidence.
A big thank you to all the parents and carers who came along to support and to Mrs Davey, who has worked so hard with our choir to make sure they were fully prepared and ready to sing in front of an audience of over 1000 people.
On Friday, during our celebration assembly, the choir performed to the rest of the school.  Hopefully, this will inspire other children to get involved in the music offer at Sandfield.
REMINDER Coronation of King Charles III, King for the Day!
Please remind your child to nominate a dad, mum, grandparent, uncle, aunt etc. to be our male or female Sandfield King for the Day!  Nomination slips are available from the office.
Nominations close on Thursday 20th April 2023 and the Kings for the Day will be chosen in Celebration Assembly on the morning of Friday 21st April 2023.  The lucky chosen people will spend lunchtime in school from 12 noon until 1:30pm and get thoroughly spoilt!
Important Dates To Note for March 2023
ALL CLUBS FINISH THIS WEEK, THERE ARE NO CLUBS ON THE LAST WEEK OF TERM, APART FROM MORNING CLUB AND HOMETIME CLUB (WRAP AROUND CARE)
Please remember to book your face-to-face meeting with your child's class teacher via Studybugs.
Tuesday 28th March – Face-To-Face Parent Teacher Meetings 3:40pm – 7:00pm
Wednesday 29th March – Face to Face Parent Teacher Meetings for Year 2 ONLY
Thursday – 30th March – Face-To-Face Parent Teacher Meetings  3:40 – 6:00pm – (Not Year 2)
Friday 31st March – End of term at 1:30pm
Wishing you all a great weekend!
Best wishes
Mrs Collins and The Sandfield Team
Children in Celebration Assembly this week were:
Year R: Zara and Aydin
Year 1: Yasmin and Minahil
Year 2: Nicolas and Callum-Neil
Year 3: Ines and Amelia
Year 4: Samuel and Yizhen
Year 5: Olivia W and Hudson
Year 6: Chessia and Hector
Well done everyone!
Congratulations also go to Holly, Jessica and Andrea who were presented with their Royal Institution of Mathematics Masterclass certificates in Celebration Assembly today.  Feedback from The Royal Institute, commented on how well our pupils engaged in the sessions and how they were confident to share their ideas with others.
Well done girls!
This week we said a sad farewell to Fajer as the family move abroad.
The school target for this year 2022-2023 has been set by the Surrey County Council Inclusion Team and is 97%
This week the whole school achieved 93.8%.
NEWS FROM THE INCLUSION TEAM
Ramadan Celebrations at Sandfield
Thank you so much to the parents who helped our school community celebrate Ramadan this morning.  What a lovely start to the morning with all those delicious treats and decorations and to see this celebration brought to life.  We received a lovely message from the parents who organised this event:
We as a group of parents at Sandfield Primary School wanted to celebrate the start of Ramadan with teachers, parents and all other staff.  We would like to thank Mrs Collins, Mrs Lidstrom and Ms McIllory for facilitating this event.  We would like to thank everybody for all Ramadan greetings and smiles you brought us. It was such a special day with loads of positive vibes and community spirit of our school,                                                                                                      From The Ramadan Committee Group
Here at Sandfield, we are lucky to have many different cultures and religions with all of the associated celebrations and food.  We would welcome other members of our school community to share celebrations in this way.  If you would like to celebrate an important date in your cultural or religious calendar, please contact me via Studybugs or email parents@sandfield.surrey.sch.uk to discuss any ideas further.  We look forward to hearing from you.
Just a reminder that if there are any pupils that will be fasting or praying during the period of Ramadan, please let us know so that we can support the children with this.
Many thanks
Lucy Lidstrom
Home School Link Worker
Sandfield Padlet – Courses, Workshops and Information for Parents
Our Padlet lists the school's main digital resources and some recommended resources from the Inclusion and Pastoral team. This is aimed at all our parents and carers and is a live platform that staff will continue to update.
There are also lots of courses and workshops on offer to all parents, carers and families.  To see what is available, including free cookery classes and supporting your child with reading from Surrey Family Learning etc. please look at the Sandfield Padlet, there is lots of information available for everyone along with local events!
Click here for information on Community Links and Media at Sandfield
Inclusion Team Useful Links
MESSAGE FROM THE READING LEAD
Writing Pupil Voice
We are currently seeking our pupil's views on writing across the school.
Pupil views are extremely important to us and help us to plan and teach effectively.  With this in mind, we are asking parents to assist their child in completing a Pupil Voice Form for Writing, that will feed lots of information back to me.
The deadline for completing this form is Tuesday 18th April and I would really appreciate as many responses as possible.
To access the link to the form, please click here>>
If you have any further questions, please message me via Studybugs.
Many thanks,
Claire McIllroy
Reading Lead
SPORTS FIXTURES AND NEWS AT SANDFIELD
Confirmed Sports Events
Please ensure that consent forms for squad members are completed as soon as possible.  This helps us enormously with planning transport.
Many thanks, Coach Mohammed
SAFEGUARDING – Use of Mobile Phones
We are still seeing parents and carers using mobile phones on-site, please be aware that you will be asked to end your call before you enter any of the gates.
MESSAGES FROM THE SANDFIELD PTA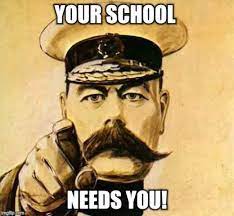 PTA Committee:  We urgently need the following for the Committee for the PTA:
3 Trustees: this is a low-maintenance role which is mostly administrative.
Co-Treasurer: to work alongside Esmat (Cyrus's and Lockhart's mum).
Secretary: mainly administrative, minute taking etc.
Please let Mrs Collins know if you would like to discuss any of these vital roles further or would like to volunteer!
PTA Summer 'Family' Event:  'SANDFEST' Saturday 24th June 2023:
Following last years successful 'Sandfest' the event is returning bigger and better!  This event for families will be in the afternoon in the form of a mini-festival and we will have Live Artists (to be announced over the coming months), as well as a BBQ and other refreshments.  There will be the usual stalls including the adult tombola, jolly jars, raffle, children's games.  Book this date in your diaries bring along your chairs and blankets and enjoy a festival afternoon.
Curchods Estate Agents have kindly agreed to sponsor Advertising Boards for our 'Sandfest' event this year. They pay the school £10 for each board that a parent agrees to have at their property to advertise the event.  It would be great if parents would sign up for this and the form will be sent home after the Easter holiday.
Lots of help will be needed to help make this event a success.  More details to follow!
If you are interested in any of the above roles or have any other ideas, please email Sandfieldschoolpta@gmail.com, or catch Emma and Nick at school.
Many thanks
Sandfield PTA
RECEPTION CLASS
Another brilliant week in Reception!
A popular highlight of this week was learning about our Mental Health with Fantastic Fred! The children laughed until their bellies ached as they learnt about the four key things that will help keep their minds happy, calm and strong. 
In class, the children saw the magic of what happens when they try to mix wax and water! They made hidden drawings with white wax-crayon then painted the paper with watercolour to reveal their creations. We spoke about how the material of wax repels the water, therefore, will not mix. This means their wax drawing will remain there when you try paint over it with watercolour paint. Most of the children made several drawings and secret messages for each other to reveal.  
Click/tap an image for a gallery view
YEAR 1 & YEAR 2
This week in Year 1 and Year 2, we have been learning about measuring.
Year 1 have been busy comparing the lengths and heights of different objects.  In Year 2, we have been measuring and comparing mass, using grams and kilograms.
REMINDER: P.E days for Year 1 is  Monday and Year 2 is Tuesday.
Click/tap an image for a gallery view
YEAR 3 & YEAR 4
There has been lots of creativity in Year 3 and 4 this week!
The children have been painting their volcano lamps with some fantastic results. They have also been working hard on their story plans and have begun writing their narratives based on 'The Firework-Maker's Daughter' by Philip Pullman.
The children have been using their teamwork and communication skills to work out the stages of insect pollination in Science. A great week!
Reminders: PE on Wednesday (outside) & Thursday indoors (shorts and t-shirts will also be needed)
Year 4 String Scheme takes place every Friday, please ensure all instruments are in school.
Click/tap an image for a gallery view
YEAR 5 & YEAR 6
Year 5 enjoyed a fantastic Art workshop with Tom Pearman. Tom is a public artist currently working on the design of some art boulders to be located in the Foxenden Quarry Play Area.  We enjoyed learning about his new project and thinking about different styles of art . The class then made a collage of what could be found through an open door – this could be anything!  It was great fun and they produced some amazing designs.
Please click on this link to see the great artwork from the workshop: https://tompearman.co.uk/projects/sandfield-public-art-workshop/
After their research about Viking Art last week, Year 6 started to design Viking rope and knot patterns ready for their animal art next week.  They thoroughly enjoyed completing their sketches and are looking forward to the next lesson where they will use their ideas to create a dragon head to go at the front of a Viking Longship.
REMINDER: P.E. days for Year 5 is Tuesday and Wednesday and Year 6 is Tuesday & Thursday.
Click/tap an image for a gallery view
September

2023

Mon
Tue
Wed
Thu
Fri
Sat
Sun

4

INSET Day - School is closed to all pupils

•

5

INSET Day - School is closed to all pupils

•

6

Autumn Term Begins Today for Children in Year 1 to Year 6 Only

Reception Class 2023 Home Visits (1/4)

Morning Club with Mrs March

Home Club with Planet Soccer

• • • •

7

Reception Class 2023 Home Visits (2/4)

Morning Club with Mrs March

Home Club with Planet Soccer

• • •

8

Reception Class 2023 Home Visits (3/4)

Morning Club with Mrs March

Home Club with Planet Soccer

• • •

11

Reception Class 2023 Home Visits (4/4)

Morning Club with Mrs Donnithorne

Home Club with Planet Soccer

• • •

12

Morning Club with Mrs Parker

Reception Class Group A in

Reception Class Group B in

Home Club with Planet Soccer

Planet Soccer - Street Football KS2

• • • • •

13

Morning Club with Mrs March

Reception Class Group A in

Reception Class Group B in

Home Club with Planet Soccer

Planet Soccer - Dodgeball KS2

• • • • •

14

Morning Club with Mrs Davey

Tae Kwon-Do Club - Years 2 to 6

Reception Class in until 12:30pm

Boogie Pumps Dance Club for Years R, 1 & 2

Home Club with Planet Soccer

Planet Soccer - Football - Years 1 & 2

• • • • • •

15

Reception Class in full time from today

Morning Club with Miss Campbell-Bell

Home Club with Planet Soccer

• • •

18

Morning Club with Mrs Donnithorne

Home Club with Planet Soccer

• •

19

Morning Club with Mrs Parker

Year 4 String Scheme

Home Club with Planet Soccer

Homework Club (Invitation Only)

Planet Soccer - Street Football KS2

• • • • •

20

Morning Club with Mrs March

Home Club with Planet Soccer

Planet Soccer - Dodgeball KS2

• • •

21

Morning Club with Mrs Davey

Tae Kwon-Do Club - Years 2 to 6

Year 5 & Year 6 Cross Country Competition-CANCELLED

Boogie Pumps Dance Club for Years R, 1 & 2

Home Club with Planet Soccer

Planet Soccer - Football - Years 1 & 2

• • • • • •

22

Morning Club with Miss Campbell-Bell

Home Club with Planet Soccer

• •

25

Morning Club with Mrs Donnithorne

Home Club with Planet Soccer

• •

26

Morning Club with Mrs Parker

Year 4 String Scheme

Home Club with Planet Soccer

Homework Club (Invitation Only)

Planet Soccer - Street Football KS2

• • • • •

27

Morning Club with Mrs March

Home Club with Planet Soccer

Planet Soccer - Dodgeball KS2

• • •

28

Morning Club with Mrs Davey

Tae Kwon-Do Club - Years 2 to 6

EYFS Parents Information Meeting

Boogie Pumps Dance Club for Years R, 1 & 2

Home Club with Planet Soccer

Planet Soccer - Football - Years 1 & 2

• • • • • •

29

Morning Club with Miss Campbell-Bell

Home Club with Planet Soccer

• •