Olympic Cyclist Visits Sandfield!
Today we welcomed Kate Strong, gold medal triathlete and holder of 3 cycling world records to Sandfield.  Kate is currently completing a 3 month adventure, cycling around mainland Britain on her bamboo bike, talking to schools, organisations and charities about what we can do to combat climate change.
Kate led a whole school assembly, which focused on setting yourself challenges to complete in small steps.  She told the children to never be frightened about "dreaming big."  Kate shared with us her challenge, to be the best woman triathlete in the world and how she achieved this by training hard every day and building up her fitness challenges.  Kate inspired us all – to believe in ourselves and set goals that we can work towards.
After assembly, Kate lead a climate workshop with Year 5 and Mrs Grant was so impressed by the thoughtful questions the children asked. Members of the Eco team, then gave Kate a tour of Sandfield and talked all about our future green wall project.
We thank Kate very much for visiting us all at Sandfield and we wish her all the best on her exciting 3,000 mile adventure.  To find out more about Kate and her amazing bike ride around Britain, check out her website – https://katestrong.global/climatecycle/
Green Wall Installation
At Sandfield Primary School we value your opinion. We want to hear your views on air pollution at the school, the answers to the questions below will be helpful to our current project to plant a green wall at the school to help combat air pollution. We would be very grateful if parents and carers could complete a short survey.  Please click the link below:
https://forms.office.com/e/A4jAs3H9ze
The closing date for responses is Friday 26th May 2023.
Wishing you all a lovely weekend!
Best wishes
Mrs Collins and The Sandfield Team
RECEPTION CLASS
Another fantastic week of discovery in Reception! With our theme of the Very Hungry Caterpillar, we began to explore the world of miraculous Minibeasts. In art, the children were introduced to the idea of symmetry. They dotted paint along the middle of paper, folded it perfectly in half and pushed the paint outwards. This, like the Very Hungry Caterpillar, became a beautiful, symmetrical butterfly! Outside they made bug hotels and spoke about the various minibeasts that might stay. Inside, the minibeasts hid amongst the classroom for them to find and examine with their magnifying glasses.
In English, we had accomplished our biggest piece of writing yet! The children planted beans earlier in the term so they used their expertise to write a set of instructions with a list of equipment. They showed great determination with their sounds and used the picture prompts and word mats more independently. They even remembered capital letters, finger spaces and full stops!
Click/tap an image for a gallery view
YEAR 1 & YEAR 2
Year 1 and 2 had a fantastic week learning about the seaside.
In Geography, we have been finding out about the human and physical features of a Cornish town and the children were very excited to taste some Cornish fudge.
Next week, we are going to compare it with a resort in Antigua and taste some exotic fruit. Then we will have a class vote on our preferred seaside resort!
REMINDER: P.E days for Year 1 is  Monday and Year 2 is Tuesday.
Click/tap an image for a gallery view
YEAR 3 & YEAR 4
We are very proud of our Roman Soldier guidebooks that we've written in our English lessons.
We know what the features of instructional writing are. Ask us if you'd like tips on becoming a fierce, strong warrior!
In Art, we have been studying Roman pottery and looking at the history of ceramics. We learned how to knead, slab, coil and pinch clay to create different shapes. Romans used oil lamps as their main source of light so we had a go at making our own.
Reminders: PE on Wednesday (outside) & Thursday indoors (shorts and t-shirts will also be needed)
Year 4 String Scheme takes place every Friday, please ensure all instruments are in school.
Click/tap an image for a gallery view
YEAR 5 & YEAR 6
This week, Year 5 have been enjoying some physical geography.
They have been learning about the different types of mountains and how they are formed – their favourite was the fold mountains as they were fascinated by the plate tectonics behind them. Human geography has also been a focus in class with a case study based on Snowdonia National Park. The children have produced some amazing fact-files which are informative, creative and beautifully presented!
Year 6 have been amazing this week! They have started each morning with a buffet breakfast to set them up for the SATs tasks ahead – it has been wonderful to see them all arrive smiling, relaxed and ready to show what they know. We are so proud of you all and your positivity and hard work. Have a well-earned rest this weekend!
SATS PowerPoint Presentation sent out on 25/04/2023
Residential PowerPoint sent out on 25/04/2023
REMINDER: P.E. days for Year 5 is Tuesday and Wednesday and Year 6 is Tuesday & Thursday.
SWIMMING LESSONS for Year 5 & Year 6 is every Thursday morning from Thursday 08/06/2023 to Thursday 13/07/2023
Click/tap an image for a gallery view
NEWS FROM THE INCLUSION TEAM
Here at Sandfield, we are lucky to have many different cultures and religions with all of the associated celebrations and food.  We would welcome other members of our school community to share celebrations in this way.  If you would like to celebrate an important date in your cultural or religious calendar, please contact me via Studybugs or email parents@sandfield.surrey.sch.uk to discuss any ideas further.  We look forward to hearing from you.
Just a reminder that if there are any pupils that will be fasting or praying during the period of Ramadan, please let us know so that we can support the children with this.
Sandfield Padlet – Courses, Workshops and Information for Parents
Our Padlet lists the school's main digital resources and some recommended resources from the Inclusion and Pastoral team. This is aimed at all our parents and carers and is a live platform that staff will continue to update.
There are also lots of courses and workshops on offer to all parents, carers and families.  To see what is available, including free cookery classes and supporting your child with reading from Surrey Family Learning etc. please look at the Sandfield Padlet, there is lots of information available for everyone along with local events!
Click here for information on Community Links and Media at Sandfield
Inclusion Team Useful Links
MESSAGES FROM THE SANDFIELD PTA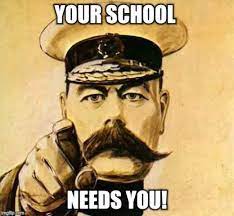 PTA Committee:  We urgently need the following for the Committee for the PTA:
3 Trustees: this is a low-maintenance role which is mostly administrative.
Co-Treasurer: to work alongside Esmat (Cyrus's and Lockhart's mum).
Secretary: mainly administrative, minute taking etc.
Please let Mrs Collins know if you would like to discuss any of these vital roles further or would like to volunteer!
If you are interested in any of the above roles or have any other ideas, please email Sandfieldschoolpta@gmail.com, or catch Emma and Nick at school.
PTA Summer 'Family' Event:  'SANDFEST' Saturday 24th June 2023!
'Sandfest' returns to Sandfield Primary School this Summer!
When?            Sat 24th June
What time?  2-5pm
Where?          Sandfield School playground
What is on?  Live Music, Bouncy Castle, Jolly Jars, Face Painting, Tattoos, BBQ , Prosecco, Pimms, Ice Cream, Candy Floss, Popcorn, Raffle and Tombola,
                           Fun  Summer games & much more
LIVE ACTS TO BE ANNOUNCED SOON!!!
TICKETS available via SCOPAY or PayPal ahead of the event – we will let you know when this goes live!! – or AT THE GATE on the day.  Adults £5 a head. CHILDREN go FREE !!!
We are hoping to make' Sandfest 2023′ bigger and better than last year!
HOW?!
PLEASE GET INVOLVED!
WE NEED YOU!!
☆ Sign up to display a Curchods sign in your front garden by Friday 19th May (Please see the StudyBugs yesterday for your sign up link).
☆ Volunteer to help on the day Or before the event!   A list of stalls  / volunteer sheet to follow soon.
 CAN YOU CONTRIBUTE?
☆ an International Food Dish or a Cake ( Google sign up sheet to follow soon. NO nuts / sesame allowed!)
☆ make some JOLLY JARS – these to be brought into school from Wednesday 21st June (what is a Jolly Jar – a glass jar (empty jam jar or similar) filled with sweet treats, little toys etc for the children to win on a stall on the day)
☆ bring in Chocolates / Wine in exchange  for a mufti  day on Fri 23rd June
☆ can your company donate a prize for the raffle?
For direct Questions or to volunteer please contact Idil Year 5 , Mel Year 4 & Year 1,  Charlotte Year 1 or any member of the PTA.
THANK YOU!
Your PTA and Sandfest Committee
Many thanks
Sandfield PTA
The school target for this year 2022-2023 has been set by the Surrey County Council Inclusion Team and is 97%.  This week the whole school achieved 94.3%.
No Celebration Assembly this week 
Hellos and Goodbyes!
None this week.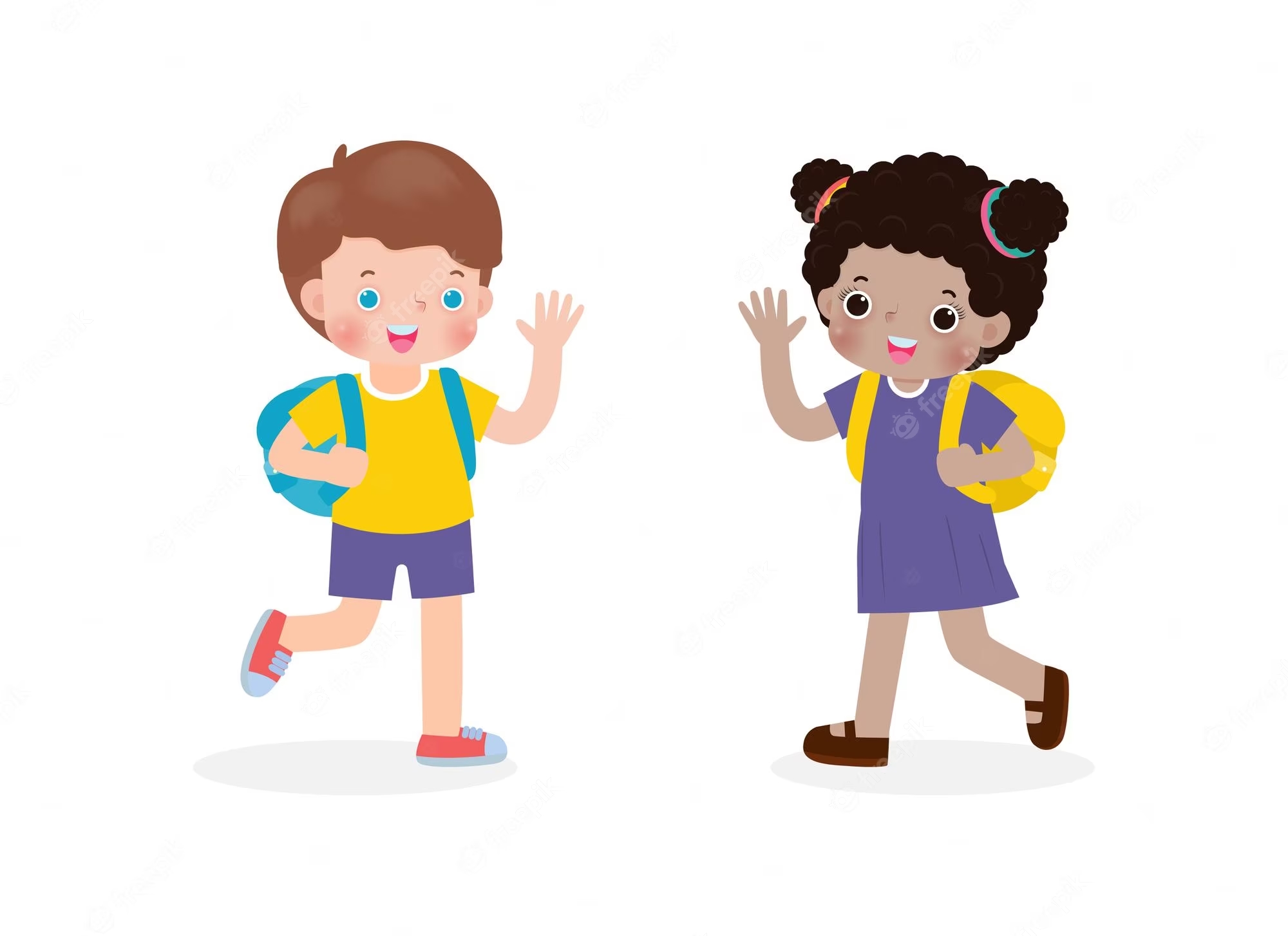 Sandfield Babies!
Welcome to Harry and Ollie's new little sister Millie born on Saturday 6th May at 9:26pm weighing a whopping 11lb 9oz!! Mum and baby are back at home now and doing very well!  Congratulations to you all!
May

2023

Mon
Tue
Wed
Thu
Fri
Sat
Sun

2

Morning Club

Home Club with Sport4Kids

Homework Club by Invitation Only

Sport4Kids Basketball KS2

• • • •

3

Morning Club

Home Club with Sport4Kids

Sport4Kids Multisports for Years Reception, 1 & 2

• • •

4

Morning Club

Tae Kwon-Do Club - Years 2 to 6

Boogie Pumps Dance Club for Years R, 1 & 2

Home Club with Sport4Kids

Sport4Kids Archery KS2

• • • • •

5

Sandfield Coronation of King Charles III Celebration Day

Morning Club

Year 4 String Scheme

Home Club with Sport4Kids

• • • •

8

Bank Holiday for King Charles III Coronation - School is Closed

•

9

Morning Club

Home Club with Sport4Kids

Homework Club by Invitation Only

Sport4Kids Basketball KS2

• • • •

10

Morning Club

Home Club with Sport4Kids

Sport4Kids Multisports for Years Reception, 1 & 2

• • •

11

Morning Club

Tae Kwon-Do Club - Years 2 to 6

Boogie Pumps Dance Club for Years R, 1 & 2

Home Club with Sport4Kids

Sport4Kids Archery KS2

• • • • •

12

Morning Club

Year 4 String Scheme - 10:45 + 11:15

Home Club with Sport4Kids

• • •

15

Morning Club

Year 5 & Year 6 Trip to Holy Trinity Church

Create Club Years R, 1 & 2 - After School Club

Home Club with Sport4Kids

Sport4Kids Football Club for Year 3 & 4 Football

• • • • •

16

Year 6 Junior Citizenship Training

Morning Club

Parent Workshop for Year 5 & Year 6 Parents

Home Club with Sport4Kids

Homework Club by Invitation Only

Sport4Kids Basketball KS2

• • • • • •

17

Morning Club

Home Club with Sport4Kids

Sport4Kids Multisports for Years Reception, 1 & 2

• • •

18

Morning Club

Tae Kwon-Do Club - Years 2 to 6

Year 6 Transition Programme with the University of Surrey

Boogie Pumps Dance Club for Years R, 1 & 2

Home Club with Sport4Kids

Sport4Kids Archery KS2

• • • • • •

19

Morning Club

Year 4 String Scheme

Home Club with Sport4Kids

• • •

22

Year 6 Residential

Year R Trip to Bocketts Farm

Morning Club

Create Club Years R, 1 & 2 - After School Club

Home Club with Sport4Kids

Sport4Kids Football Club for Year 3 & 4 Football

• • • • • •

23

Year 6 Residential

Morning Club

Home Club with Sport4Kids

Homework Club by Invitation Only

Sport4Kids Basketball KS2

• • • • •

24

Year 6 Residential

Morning Club

Year 6 Return from High Ashurst

Home Club with Sport4Kids

Sport4Kids Multisports for Years Reception, 1 & 2

• • • • •

25

Morning Club

Tae Kwon-Do Club - Years 2 to 6

Year 6 Transition Programme with the University of Surrey

Boogie Pumps Dance Club for Years R, 1 & 2

Home Club with Sport4Kids

Sport4Kids Archery KS2

• • • • • •

26

INSET Day - School is closed to all pupils

•

29

Half Term - School is closed to all pupils

•

30

Half Term - School is closed to all pupils

Sport4Kids Half Term Camp

• •

31

Half Term - School is closed to all pupils

Sport4Kids Half Term Camp

• •