Good progress is being made on our green wall.  Two suppliers have now been chosen; Scotscape and Hedra Screens.  These companies will construct the green ivy screen alongside the carpark and the living wall section on the main gate.
After half term, there will be two weeks of monitoring by the University of Surrey to accurately assess the levels of air pollution prior to construction.  The team at Surrey University will then be back at Sandfield to complete the monitoring again, after the build of this green-blue infrastructure.  This will measure the impact.
Mid-June will see every Sandfield child involved in the planting of the living wall.  This is the legacy piece – with all children helping protect our school from harmful air pollution as well as increasing their awareness of the need to protect our environment for the future.
Co-Green Survey
Thank you to those parents /carers for completing our short survey on our Sandfield Green Wall project.  For those that haven't yet – we would be very grateful if you could complete this.  Please click the link below:
https://forms.office.com/e/A4jAs3H9ze
The closing date for responses is Friday 26th May 2023.
Wishing you all a lovely weekend!
Wishing you all a lovely weekend!
Best wishes
Mrs Collins and The Sandfield Team
Year 6 Post-SATs Celebrations!
As part of their post SATs celebration activities, Year 6 competed in the Sandfield Showstopper Cake Decorating Competition.  All six teams worked with enthusiasm, cooperation and had great fun ( and made lots of mess!) Our three judges had a difficult  decision to make as all their designs were unique in their own way and showed creativity and flair. Eventually a decision was made…and the winning team were overjoyed ( Will, Abeera, Poppy , Harry and Mathias).
A big thank you to Abeera's parents for donating all six delicious sponge cakes from their cake shop, Cake Inn,  in Victoria Way, Woking.
RECEPTION CLASS
This week we delved deeper into the world of mini beasts and life cycles!
The children used their knowledge of caterpillar and frog life cycles to change the beloved children's story to The Very Hungry Tadpole. This tadpole ate and ate until it became a froglet them eventually a shiny, green frog!  
The children represented their learning in art when creating life cycle models using everyday materials. They also experimented with different natural materials to creatively make a variety of minibeasts. 
We continue to watch the butterfly life cycle come to life with our 5 live caterpillars! The children have loved watching how much our caterpillars eat, crawl around and make webbing!  They've grown triple their size in just one week!  
YEAR 1 & YEAR 2
This week Year 1 and 2 have been developing our amazing mathematical skills!
Year 1 have been practising how to recognise and find halves and quarters and Year 2 have been learning how to tell the time to 5 minutes. Try to encourage your child to practise even more at home.
REMINDER: P.E days for Year 1 is  Monday and Year 2 is Tuesday.
YEAR 3 & YEAR 4
This week has been another busy one in Years 3 and 4!
The children have been immersing themselves in the world of Pompeii and starting to write a retelling of the story of a boy called Tranio in 'Escape from Pompeii' by Christina Balit. They have been working on their sequencing skills and generating more challenging vocabulary to describe events and emotions.
In Science, everyone has greatly enjoyed being curious about magnets and what materials are attracted to magnets and why. They are building on their knowledge of forces and thinking about how magnets are useful in everyday life.
Reminders: PE on Wednesday (outside) & Thursday indoors (shorts and t-shirts will also be needed)
Year 4 String Scheme takes place every Friday, please ensure all instruments are in school.
YEAR 5 & YEAR 6
Year 5 & Year 6 had a wonderful trip to Holy Trinity Church this week.
We were exploring the Christian concept of the Trinity and investigating the different symbolism associated with each person of the Trinity. The children thoroughly enjoyed the varied activities, which included creating their own stained-glass windows using coloured cellophane and tissue paper. Another activity was based around a Footprints poem where children had to draw around their own feet and write down ways they can walk alongside (support) others.
As always, the children behaved in a calm respectful way during the visit and enjoyed working together as a team.
SATS PowerPoint Presentation sent out on 25/04/2023
Residential PowerPoint sent out on 25/04/2023
REMINDER: P.E. days for Year 5 is Tuesday and Wednesday and Year 6 is Tuesday & Thursday.
SWIMMING LESSONS for Year 5 & Year 6 is every Thursday morning from Thursday 08/06/2023 to Thursday 13/07/2023
NEWS FROM THE INCLUSION TEAM
If you would like to celebrate an important date in your cultural or religious calendar, please contact me via Studybugs or email parents@sandfield.surrey.sch.uk to discuss any ideas further.  We look forward to hearing from you.
Lucy and Laura
 Mindworks Parent Workshop
Many thanks to all the parents and carers that attended the workshop on Tuesday.  I am sure you found the information very useful.
Lucy
Sandfield Padlet – Courses, Workshops and Information for Parents
Our Padlet lists the school's main digital resources and some recommended resources from the Inclusion and Pastoral team. This is aimed at all our parents and carers and is a live platform that staff will continue to update.
There are also lots of courses and workshops on offer to all parents, carers and families.  To see what is available, including free cookery classes and supporting your child with reading from Surrey Family Learning etc. please look at the Sandfield Padlet, there is lots of information available for everyone along with local events!
Click here for information on Community Links and Media at Sandfield
Inclusion Team Useful Links
MESSAGES FROM THE SANDFIELD PTA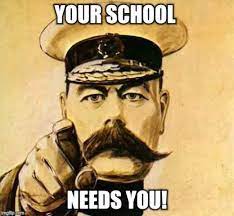 PTA Committee:  We urgently need the following for the Committee for the PTA:
3 Trustees: this is a low-maintenance role which is mostly administrative.
Co-Treasurer: to work alongside Esmat (Cyrus's and Lockhart's mum).
Secretary: mainly administrative, minute taking etc.
Please let Mrs Collins know if you would like to discuss any of these vital roles further or would like to volunteer!
If you are interested in any of the above roles or have any other ideas, please email Sandfieldschoolpta@gmail.com, or catch Emma and Nick at school.
This week's Highlights
We are delighted to announce the acts confirmed for Saturday 24th June at Sandfest 2023 as follows:
Sydney Dejorney joins us for a second season!  We look forward  to hearing her sing and start Sandfest off with a bang!
Riot Weekend is a Sandfest newcomer  we look forward to welcoming them for their live set.
Follow them on Facebook, Twitter, Instagram, Spotify and You Tube.
This year's DJ set is courtesy of 'DJ Tom' from Studio13  who returns to Sandfest for a second year.
A huge THANK YOU to another Tom from 1997 Event Management & Production for providing  staging, lighting and sound effects  again this year too.
Also going live this week are tickets for SANDFEST 2023 !
Adult tickets £5 each and Kids go FREE!!!
Buy your tickets before the event via ScoPay – Go to 'Products' to find  the 'Sandfest – Adult Ticket £5' option.
Or via Paypal (FriendsofSandfield@sandfieldpta – remember to click Friends & Family to avoid charges)
For those of you unable to make the event but who would still like to make a contribution, via ScoPay again selecting Donation to PTA, ,  there are a number of options to donate an amount of your choice (£5, £10, £15, £20) .
Any contribution you can make will go straight towards the fund to make your child's school and equipment we can provide even better !
To look forward to next week 
We are looking forward to launching our
'International Food & Cake ' sign up sheets via forms.
Thanks to Shimaa in Yr 1 for heading coordination with this amazing opportunity to let us all sample dishes from the diversity of cultures at Sandfield Primary School as part of Sandfest 2023 –  Details TBC
Announcement of the 'Final Stalls List' for Sandfest 2023.
Watch this space for the launch of our Stall Volunteer Sign up Sheet.
In the meantime … Happy Jolly Jar making !!
If anyone would like to support the PTA with Pre-Sandfest organising like Raffle Prize sourcing or for general enquiries please contact:
Mel Wawrzik ( Yr1/ Yr4) , Charlotte ( Yr1) and Idil ( Yr5 ) or send a message to pass on via your class parent rep.
Many Thanks!
Many thanks
Sandfield PTA
The school target for this year 2022-2023 has been set by the Surrey County Council Inclusion Team and is 97%.  This week the whole school achieved 95.4%.
Children in Celebration Assembly this week!
Reception: Zara and DawoodYear 1: Callie and Luca
Year 2: Luca N and Yaroslav
Year 3: Tom and Lucia
Year 4: Yusuf and Isaiah
Year 5: Zak and Ivan
Year 6: Kimberley and Jayden
Well done everyone!
Hellos and Goodbyes!
A big welcome to Isaiah in Year 4!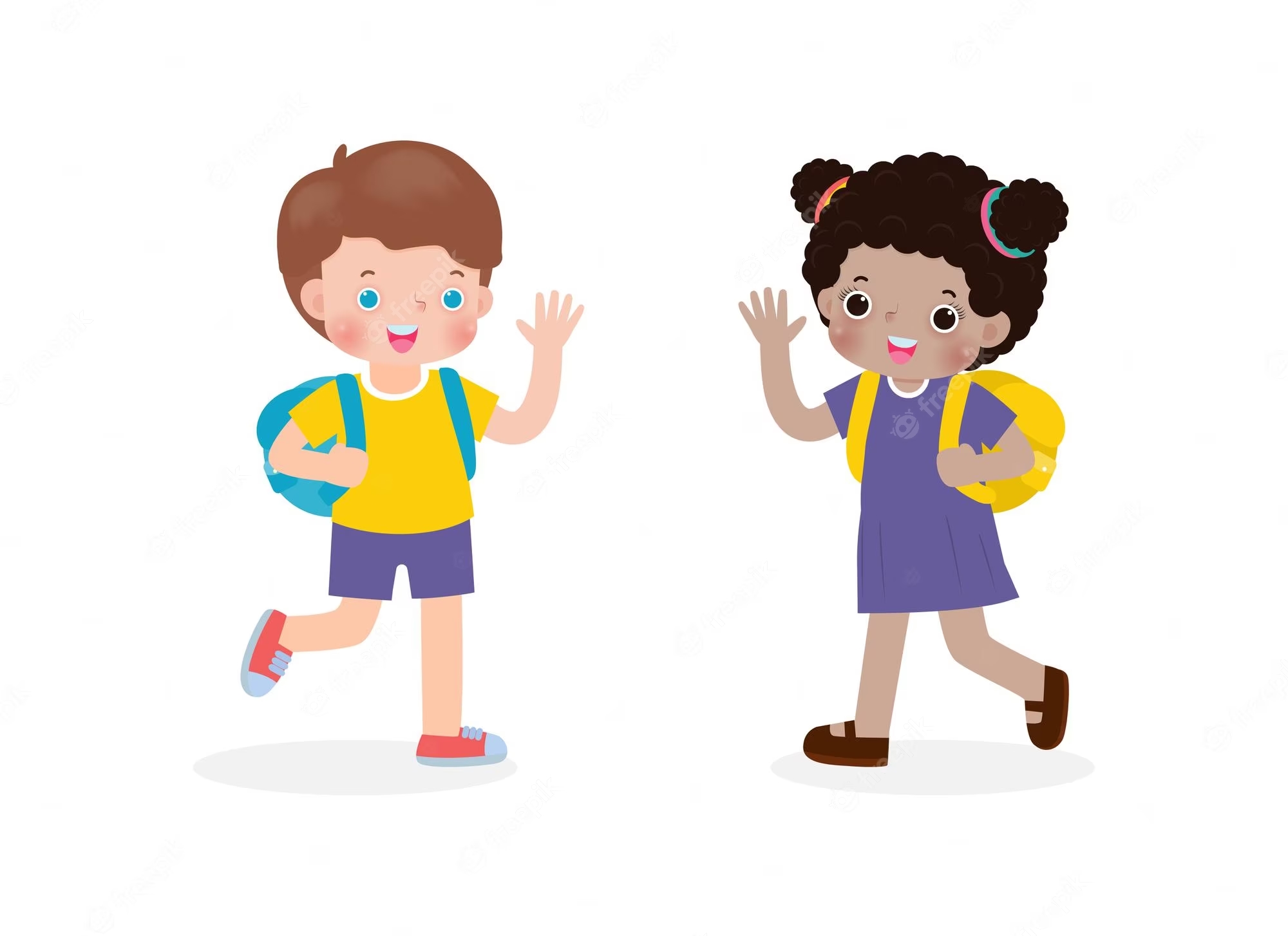 Sandfield Babies!
No babies this week!
December

2023

Mon
Tue
Wed
Thu
Fri
Sat
Sun

1

Mufti Day - bring wine & chocolates for the fair

Morning Club with Miss Campbell-Bell

Home Club with Planet Soccer

Planet Soccer Creators Club - Years R, 1 & 2

Winter Fair - PTA Event

• • • • •

4

Morning Club with Mrs Donnithorne

Ahora Spanish Club KS2

Home Club with Planet Soccer

Lion Rock Kids - Science Club Years 1 to 4

• • • •

5

Morning Club with Mrs Parker

Christmas Concert _ Year 4 String Scheme End of Term Concert

Home Club with Planet Soccer

Homework Club (Invitation Only)

Planet Soccer - Street Football KS2

Planet Soccer Creators Club - Years R, 1 & 2

RGS Chess Club for KS2

• • • • • • •

6

Morning Club with Mrs March

Home Club with Planet Soccer

Lion Rock Kids - Art & Craft Club Years 1 to 4

Planet Soccer - Dodgeball KS2

Planet Soccer Creators Club - Years R, 1 & 2

• • • • •

7

Morning Club with Mrs Davey

Tae Kwon-Do Club - Years 2 to 6

Rock Steady Music Lessons

Boogie Pumps Dance Club for Years R, 1 & 2

Home Club with Planet Soccer

Planet Soccer - Football - Years 1 & 2

Planet Soccer Creators Club - Years R, 1 & 2

• • • • • • •

8

Morning Club with Miss Campbell-Bell

Year 2 Visiting GHS to see The Snowman

Home Club with Planet Soccer

Planet Soccer Creators Club - Years R, 1 & 2

• • • •

11

Morning Club with Mrs Donnithorne

KS1 Nativity Performance

Ahora Spanish Club KS2

Home Club with Planet Soccer

• • • •

12

Morning Club with Mrs Parker

Home Club with Planet Soccer

Planet Soccer - Street Football KS2

Planet Soccer Creators Club - Years R, 1 & 2

• • • •

13

Christmas Jumper Day

Morning Club with Mrs March

Whole School Christmas Dinner

Home Club with Planet Soccer

Planet Soccer - Dodgeball KS2

Planet Soccer Creators Club - Years R, 1 & 2

• • • • • •

14

Morning Club with Mrs Davey

Tae Kwon-Do Club - Years 2 to 6

KS1 Nativity Performance

Rock Steady Music Lessons

Home Club with Planet Soccer

Planet Soccer - Football - Years 1 & 2

Planet Soccer Creators Club - Years R, 1 & 2

• • • • • • •

15

Morning Club with Miss Campbell-Bell

Home Club with Planet Soccer

Planet Soccer Creators Club - Years R, 1 & 2

• • •

18

Morning Club with Mrs Donnithorne

Home Club with Planet Soccer

• •

19

Morning Club with Mrs Parker

Winter Singalong!

Home Club with Planet Soccer

Planet Soccer Creators Club - Years R, 1 & 2

• • • •

20

End of the Autumn Term Today at 1:30pm

Mufti Day & Christmas Surprise!

Morning Club with Mrs March

• • •

21

Christmas Holidays - School is Closed to All Pupils

Planet Soccer Holiday Camp

• •

22

Christmas Holidays - School is Closed to All Pupils

Planet Soccer Holiday Camp

• •

23

Christmas Holidays - School is Closed to All Pupils

•

24

Christmas Holidays - School is Closed to All Pupils

•

25

Christmas Holidays - School is Closed to All Pupils

•

26

Christmas Holidays - School is Closed to All Pupils

•

27

Christmas Holidays - School is Closed to All Pupils

•

28

Christmas Holidays - School is Closed to All Pupils

•

29

Christmas Holidays - School is Closed to All Pupils

•

30

Christmas Holidays - School is Closed to All Pupils

•

31

Christmas Holidays - School is Closed to All Pupils

•